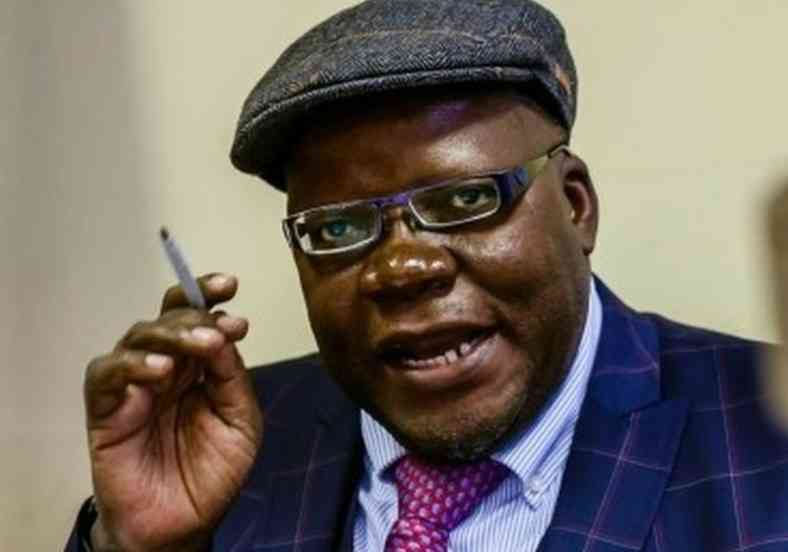 A THIRD State witness in the case of Harare East legislator Tendai Biti (CCC) who is accused of verbally assaulting local businesswoman Tatiana Aleshina told the court yesterday that when he sensed danger he rushed to the scene and stood between the accused and the complainant to avoid physical contact.
Biti is denying the charge.
While leading evidence for the State, former Pokugara general manager Michael Van Blerk told magistrate Vongai Guwuriro that he saw Biti charging towards Aleshina, and he had to sprint to stand between the accused and the complainant.
The incident allegedly happened at the Harare Magistrates Court on November 30, 2020 after Aleshina had attended a court hearing of one of her employees.
Van Blerk said the incident happened while they were standing in the corridor with one Simbarashe Kadye and Aleshina.
"I heard Biti shouting and charging towards Aleshina and I jumped in between to defend her. Aleshina did not say anything but the accused was shouting at the top of his voice," he said.
"She did not respond to the violent action by the accused as she was in shock."
Van Blerk dismissed claims that Aleshina had stood up and tried to address the court, saying if she had done so she could have been arrested by the court orderly.
Biti in his defence said Aleshina tried to address the court while proceedings were in motion.
Van Blerk also corroborated what the second witness Givemore Kasekete said in court on Wednesday, saying he thought Biti was going to physically assault Aleshina judging by the way he was shouting and charging towards her.
Aleshina last month told the court that she found Biti's conduct to be unprofessional considering that he is a lawyer.
The matter was remanded to Tuesday next week for continuation of trial.
Related Topics