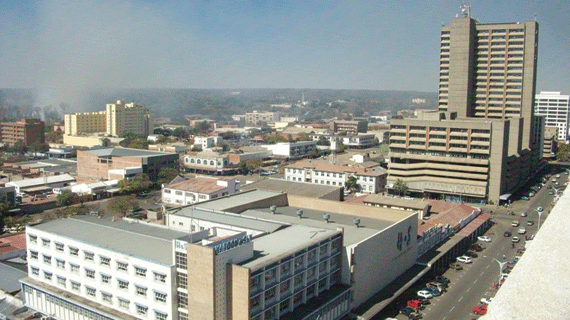 The Bulawayo City Council has transferred close to 2 000 houses to sitting tenants under home ownership scheme following years of haggling over the issue.
The 1 978 houses are in Iminyela, Mabutweni, Emganwini's Millennium section, Makokoba, Mzilikazi and Pumula suburbs.
The decision was revealed in the latest council minutes.
According to the minutes, Iminyela, Mabutweni and Emganwini Millennium have a total of 3 214 rented houses with 410 houses being converted, leaving a balance of 2 794 houses.
"In Mzilikazi/Makokoba, a total of 1 567 houses had so far been converted to home ownership out of a total of 2 283 units. Seven hundred and sixteen units were yet to be converted," council said.
In Pumula, only one out of five rented houses have been converted to home ownership.
Bulawayo residents recently listed a cocktail of demands for councillors to address, chief among them being to uproot corruption and addressing double allocation of stands. They said BCC should immediately put in motion strategies to transfer ownership of all its rented houses to the residents who are leasing in Iminyela, Mabutweni, Pelandaba and Makokoba.
Residents in Iminyela and Mabutweni suburbs accused BCC of refusing to give them title deeds for the houses they have occupied for the past five decades.
The tiff between council and those renting its houses recently boiled over after BCC issued a 30-day eviction notice to scores of Mabutweni residents — including a woman who owes the local authority 47 cents — to vacate the council-owned houses.
Mabutweni and Iminyela residents are currently relying on shared toilets amid concerns over possible disease outbreaks due to overcrowding. On the construction of individual toilets at the suburbs, the council noted that the programme had resulted in 10 toilet units being completed while 217 were partially complete at Iminyela.
"Four hundred and eight-four toilets had been done to date at Mabutweni. A total of 1331 units were still outstanding from the two suburbs," the council said.
"The committee (on housing and community development) considered the matter and councillor Lilian Mlilo enquired on the processes of registering a deceased estate. Most residents did not have adequate information."
Chamber secretary Sikhangele Zhou said community-based organisations were assisting residents to register deceased estates.
On Mabutweni-Iminyela redevelopment, the director of engineering services Sikhumbuzo Ncube reported that Mabutweni's 1 815 units and Iminyela's 1 232 stands improvement works included provision of access to individual properties.
It also included provision of water and sewer to individual properties.
"The current survey plan or town planning layout showed the boundary lines without the building lines which made it impossible to progress the designs for water, sewer and roads," the minutes added.
"According to the survey team, the topographical survey was expected to take eight weeks. The estimated cost of the survey was US$184 200. The designs for water, sewer and roads would follow once the topographical survey had been completed and these were expected to take four weeks."
Related Topics