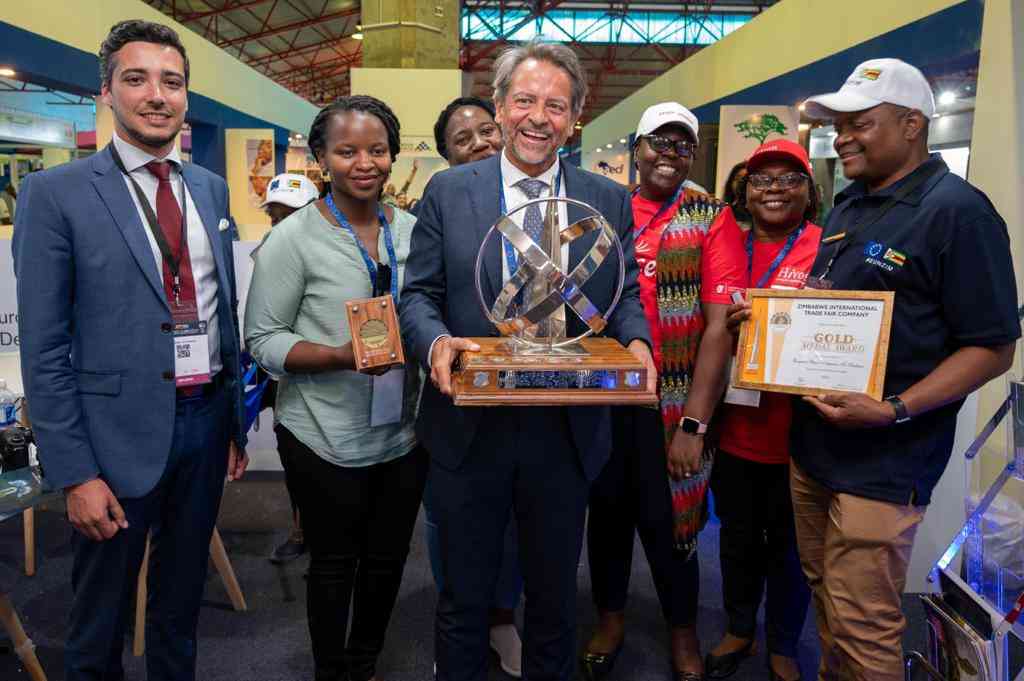 PRESIDENT Emmerson Mnangagwa on Friday said the participation of European nations, the United States of America and the United Kingdom at this year's Zimbabwe International Trade Fair (ZITF) is an indication that his reengagement drive is effective.
"The Americans are here, the British are here, the EU is here. What else would we want? Everybody is here. So this engagement and re-engagement policy is bearing fruits. Perhaps, they heard that the Majesty is coming. That's why they are here," Mnangagwa told journalists after touring the stands at the ZITF.
The ZITF ends today.
Over 20 countries participated at this year's trade fair, a growth from 13 last year.
Angola, Belarus, Botswana, China, France, Germany, Italy, Japan, Kenya, Malawi, Mozambique, Netherlands, Nigeria, South Africa, Sweden, Tanzania, United Arab Emirates, United Kingdom, United States of America and Zambia were the countries that participated.
The UK, which has been blamed by Zimbabwe for igniting a prolonged economic crisis after slapping the country with sanctions about 20 years ago, also participated.
The EU was the biggest exhibitor, taking up 33 square metres of exhibition space, according to ZITF Company chairman, Busisa Moyo.
There are 533 exhibitors, taking up 46 631 square metres of the exhibition space, which converts to 97% of available exhibition space.
This compares favourably to last year's closing total of space occupied which was 45 786 square metres.
King Mswati III of the Royal Kingdom of Eswatini, later officially opened the fair.
He called for greater trade and investment cooperation, stressing that the two countries' existing trade and investment remain negligible."I further note that Eswatini imports over USD$2 billion worth of goods per annum (from Zimbabwe) while Zimbabwe imports over USD$5,6 billion worth of goods per annum from Eswatini," he said.
"However, trade and investment between the two countries remains insignificant compared to our respective economic connectivities with the rest of the world. I, therefore, would like to call for closer trade and investment collaboration between Eswatini and Zimbabwe."
Related Topics