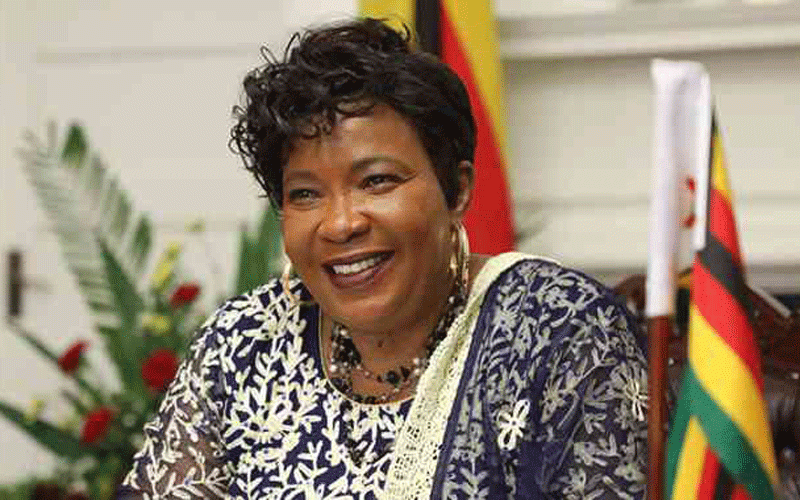 VILLAGES hoping to capture on their phone cameras a lifetime moment with First Lady Auxillia Mnangagwa were left disappointed after her security aides barred them from taking pictures at a function in Beitbridge yesterday.
Only her Press department and selected journalists from the State media were allowed to take pictures at the event.
Eagle-eyed bodyguards threatened villagers and journalists alike after seeing them capturing the event with their mobile phones.
Auxillia's Press department could be seen sending aides to pounce on some people seen taking pictures.
"It's my first time to see her (Mai Mnangagwa) and this occasion is good history I would have loved to share with my husband who is working in South Africa. He comes on major holidays only and wanted to share from my phone the historic event of myself so close to her," said Maritha Mbedzi of Mtetengwe.
"The security person threatened me with arrest and forced me to delete the footage I captured myself dancing, with Mai Mnangagwa some 40 metres behind me in the background," she said.
The First Lady's photographer John Manzongo signalled that a fellow journalist be stopped from recording footage of the proceedings.
In July last year, Manzongo threatened to have journalists from the private media arrested after they had gone to cover an event where Auxillia was commissioning a clinic at the Marondera Female Open Prison.
The clinic had been built under the First Lady's Angel of Hope Foundation with funding from TelOne.
Some journalists even from other State media houses complained of shrunken media space.
Mnangagwa was in Beitbridge on her philanthropic work in which she mingled with the elderly and girls.
Beitbridge Chief Tshitauze, born David Mbedzi, thanked the First Lady for her commitment to help groom the youths.
"You took part in tree-planting and your programmes will help youths in their communities. You have told children to take education seriously and those values are important lessons to our communities," he said in his vote of thanks.
Villagers were later treated to a sumptuous meal and each received a 50kg bag of maize.
Related Topics