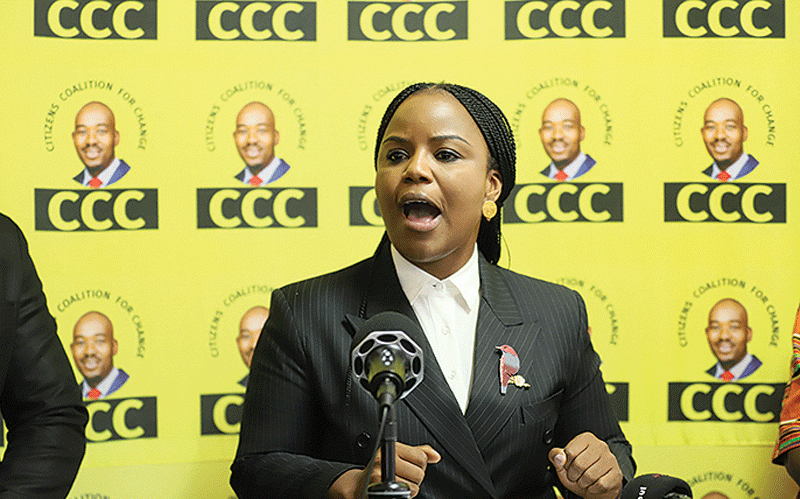 LAWYERS based in neighbouring South Africa have condemned the recent conviction of Citizens Coalition for Change spokesperson Fadzayi Mahere, saying it stifles freedoms of expression and media in Zimbabwe.
On April 5, Mahere, a prominent political activist and lawyer, was found guilty of publishing falsehoods after she retweeted a video insinuating that a police officer had beaten and killed a child strapped to the back of her mother.
She was fined US$500 for undermining the authority of the police, with the court ruling that her conduct was reckless and detrimental to the State.
In a statement dated April 18, the Centre for Human Rights, housed under the Faculty of Law at the University of Pretoria said criminalisation of false news was a violation of freedom of expression protected under the Constitution of Zimbabwe.
"Indeed, the experience of (journalist) Hopewell Chin'ono and the conviction of Mahere is a sad indictment of the state of freedom of expression and media freedom in Zimbabwe and may have a chilling effect on these rights ahead of the 2023 elections," the lawyers said.
"It may also engender self-censorship, particularly in discussing issues of public interest such as the conduct of the police in maintaining law and order. It should be noted that the criminalisation of false news is a violation of freedom of expression protected under the Constitution of Zimbabwe, and international law instruments ratified by Zimbabwe including the International Covenant on Civil and Political Rights and the African Charter on Human and Peoples' Rights."
According to the statement, Principle 22 of the Declaration of Principles on Freedom of Expression and Access to Information in Africa, which was adopted to promote freedom of expression under Article 9 of the African Charter, calls for the repeal of laws that criminalise false news.
The South African human rights lawyers urged Zimbabwe to uphold the provisions of the national Constitution, international laws and standards on freedom of expression.
Chin'ono was similarly charged in 2022, but the case was dismissed for lack of legal standing.
Related Topics