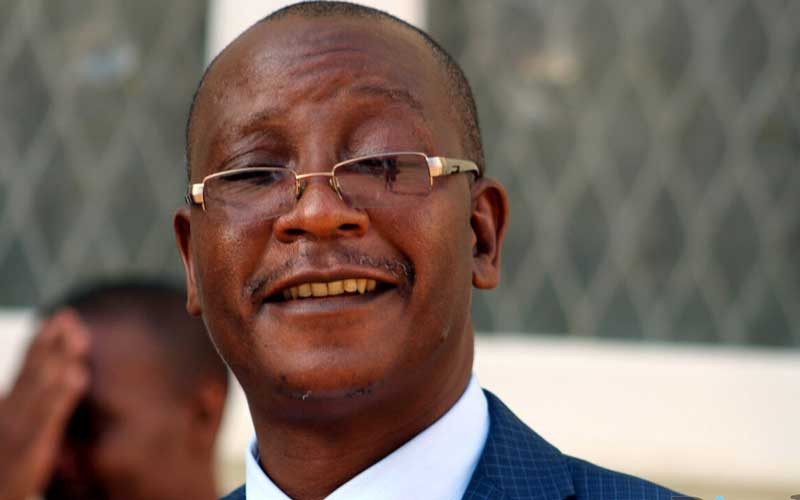 PRESIDENT Emmerson Mnangagwa's allies were once again left licking their wounds after suffering a second humiliating defeat in the ruling Zanu PF party primary election re-runs.
Mnangagwa had reportedly sought to breathe new life to some of his alleged allies by ordering re-runs after they had suffered defeats.
Zanu PF held five re-runs in Zvimba West, Gokwe Nembudziya, Churu, Mbare and Insiza South after Mnangagwa called for re-runs, citing alleged violence and reports of vote rigging, resulting in several losing candidates lodging complaints.
All eyes were on Zvimba West and Gokwe Nembudziya where Mnangagwa threw in a lifeline to the political careers of his fallen allies Ziyambi Ziyambi and Justice Mayor Wadyajena who lost the initial polls.
The plan has since backfired after the duo suffered emphatic defeats with a larger margin compared to the first round.
Unconfirmed results seen by NewsDay show that Ziyambi lost to Mercy Dinha again.
Dinha reportedly garnered 6 022 votes against Ziyambi's 2 331.
Ziyambi, who is Justice minister, this time around suffered by a massive defeat margin of 3 691 compared to less than 100 votes during the first round that was called off due to suspected violence.
This was despite the withdrawal from the re-run by another Ziyambi rival Gifford Gomwe, a few days before the poll.
Speaking after the results were announced Dinha said the electorate has the final say in politics.
''Politics, like leadership, is not for the faint-hearted. The road has been rocky, however, it has ultimately led me to a beautiful destination where l can finally serve the people of Zvimba West. The electorate has spoken loud and clear on who they want to represent them in parliament," Dinha said.
"After all, politics is about the people, nothing but the people. I will reside among the people and address all the needs of the community at large. I shall ensure that certain urgent desires of the people are fulfilled such as water, infrastructure development which borders on the modernisation of the whole constituency, women empowerment, income-generating projects for families in Zvimba. I will also help in the renovation of schools and clinics in Zvimba West, among other things. It is my promise to the nation at large that all this and more shall be achieved in Zvimba West," she added.
In Gokwe-Nembudziya, Wadyajena was defeated by former Cabinet minister Flora Buka.
Buka reportedly polled 5 052 votes, while Wadyajena got 3 822 votes and Buka's comeback was reportedly backed by Zanu PF women's league commissar Maybe Mbowa.
"He wanted to come so that he could continue with his corrupt tendencies, but people are not fools. Mayor (Wadyajena) wanted a comeback so that he could have another chance to loot again. People of Gokwe have opened their eyes. They refuse to be oppressed by one person," Mbowa said.
In Mbare constituency, there was speculation that Emmanuel Mahachi lost against Martin Matinyanya. Election results for the Mbare seat were not readily available by the time of going to print.
Zanu PF spokesperson Christopher Mutsvangwa said he was not in a position to comment and would only do so when given the greenlight by the party's national political commissar Mike Bimha.
"Talk to the national political commissar, l cannot comment on that matter, unless he has grant me permission to do so"
Bimha was not picking up calls by the time of going to print.
In a related incident, Zanu PF Makoni West aspiring candidate Moses Ruwona has since been locked up on allegations of fraud and money laundering.
Ruwona, who defeated Information Communication Technology, Postal and Courier Services minister Jenfan Muswere in the recently held Zanu PF primary elections before he was disqualified, has been in custody since last week.
Earlier on, Mnangagwa reportedly ignored recommendations by a Zanu PF special ad-hoc committee that was established to deal with disputes emanating from the party's primary elections to allegedly save his allies.
The whole Zanu PF primary election was marred by controversies whereby various factions purportedly used dirty tactics to outwit each other as the battle to represent the party in the 2023 polls heated up.
Robert Nyemudzo, a Zanu-PF member who was aspiring to be the party's Chipinge South candidate was disqualified after he was allegedly found to be a drug lord.
Nyemudzo was replaced by Enoch Porusingazi, the incumbent who had come second in the primaries.
Related Topics