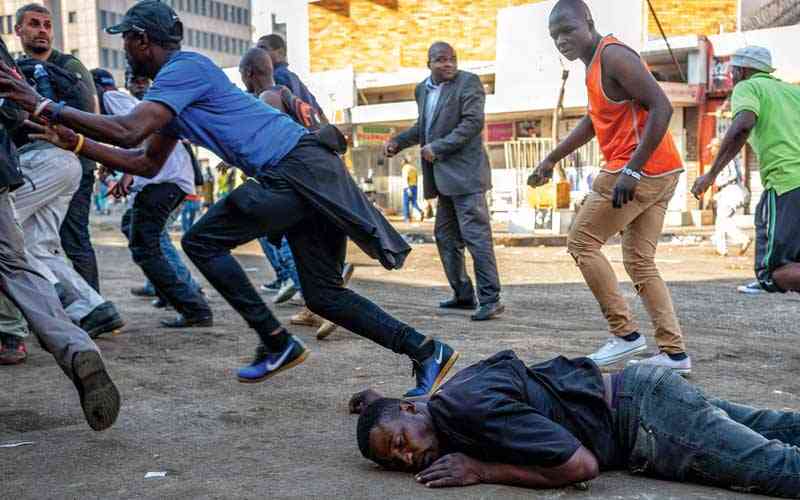 ZIMBABWE'S businesses are worried about the implications of violent polls to operations, as parties ramp up campaigning for elections set for July or August this year.
This comes as incidences of political violence have escalated in parts of the country. Zimbabwe has a long history of political violence that has often cascaded to disturbances in business. In 2018, violence that culminated in the shooting of unarmed civilians by the military hit the economy hard, and led to more sanctions from the West against the country's leadership.
Business leaders who spoke to the Zimbabwe Independent this week said although confidence levels across industry remained high, the sector had adopted a wait-and-see approach to the elections. Confederation of Zimbabwe Industries (CZI) president Kurai Matsheza said it was the industry's hope that the polls will be peaceful.
"If there is no violence we look forward to an environment where there is peace and people can walk freely in shops. We hope for a peaceful environment and this is our plea."
On the economic crisis bedevilling the country, Matsheza said engagements were ongoing with the government.
Confederation of Zimbabwe Retailers (CZR) president Denford Mutashu violence-free polls were paramount.
"CZR expects a peaceful environment prior, during and post-elections and the economy should remain stable while businesses have to ensure price and supply stability," Mutashu said. "No one should engage in violence."
Small and Medium Enterprise Association of Zimbabwe chief executive officer Farai Mutambanengwe said general elections generally culminate in an economic slowdown.
"Generally, elections tend to come with a slowdown in the economy and we are seeing an effect right now where people take a wait-and-see attitude before and soon after the election," Mutambanengwe said.
"I wouldn't say the election, to be specific, is affecting the general economic sentiment. But there are other factors like severe power cuts, high-interest rates. These are factors that are adding on to the typical tensions before elections."
The country has seen exchange rates shooting to US$1:$1700 in the past few weeks.
Prices for basic commodities have also rocketed along with the depreciating currency.
Mutambanengwe is, however, hoping for a peaceful election so that business confidence will be retained.
Related Topics