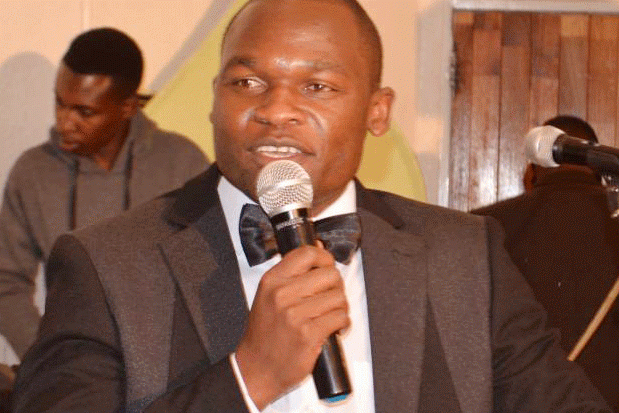 IMMEDIATE past Zimbabwe National Chamber of Commerce (ZNCC) president Tinashe Manzungu is set to be honoured at the 2023 Leaders Without Borders annual business summit and international honours in the United Kingdom next month.
Manzungu is also the co-founder and chief executive officer of Zimbuild Property Investments.
In an interview with the Zimbabwe Independent,Manzungu said he would use the summit to create opportunities to raise capital for infrastructure development in Zimbabwe.He will also be a guest speaker at the indaba, which will run under the theme Business Beyond Borders - Global Partnerships and Sustainable Investments.
"Infrastructure development is capital intensive in nature and as the business community, we have a role to play to support government efforts. Such platforms can create synergies that can boost investment into the sector, worldwide the private sector controls capital," Manzungu said.
"The world has to know that Zimbabwe has what it takes to be a global player. The platform presents an opportunity to share our story and change the perception out there.
"Zimbabwe is open for business and potential investors should consider us. We are moving towards attaining an upper middle economy and this brings a lot of opportunities to be tapped."
Manzungu is also the group chairman of TM Group which has interests mainly in construction, financial services, and insurance. He is part of the Common Market for Eastern and Southern Africa (Comesa) Business Council and Africa Business Council, among other regional and continental business bodies.
"I am driven by a passion to contribute to the future of Africa by creating sustainable infrastructure projects and job opportunities and empowering fellow Africans into the global economy," Manzungu said.
Zimbuild Property Investments has done major infrastructure development projects in sectors such as housing construction, dams, road, water and sewer engineering.
The Leaders Without Borders Development Centre (LWBDC) describes the summit as a vehicle for driving the agenda of global partnerships, trade and investment promotions.
"It will create an opportunity for networking and global recognition with international awards. Our drive is global investment opportunities and development for stakeholders across borders," LWDBC said in a statement.
"For over a decade, LWBDC has partnered with over 60 international organisations through unique programmes that encourage business growth and expansion."
LWBDC is known for assembling a robust group of high-achieving high-level individuals including high-end CEO's, family business owners, business moguls, technocrats, and boardroom experts.
Related Topics