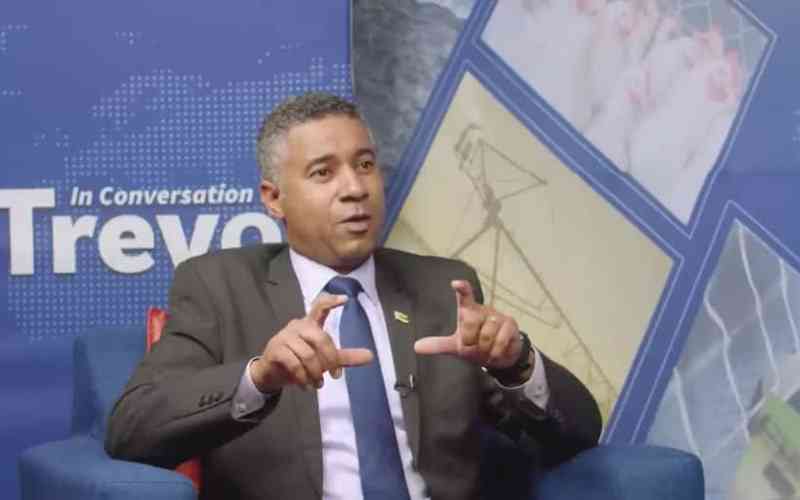 THE days when aspiring political candidates dashed from door-to-door or held numerous rallies in towns and villages on a campaign trail seem to be slipping away due to the advent of the internet and its influence as a mass mobilisation tool.
Because of the mobilisation opportunities presented by the internet and social media, a number of politicians now wield the tool to communicate with larger audiences with the greatest ease and in a split second.
The rules of political communication have changed and the focus is very much on social networks.
According to Data Reportal.com statistics for January 2022, there were 1,55 million social media users in Zimbabwe, which increased at the end of the year. The report revealed that social media users in the country increased by 250 000 (+19,2%) between 2021 and 2022.
Democratic Union of Zimbabwe president Robert Chapman is one such aspiring politician for the 2023 general elections who is campaigning on Twitter as the alternative voice in the political arena.
Much to the scepticism of political watchers, Chapman finally came out of his shell last year and declared his intention to run for the presidency in this year's polls.
He entered the race anticipating to compete with Nelson Chamisa of the Citizens Coalition for Change (CCC) and President Emmerson Mnangagwa of the ruling Zanu PF party.
Chapman did his primary and secondary schooling in Mashonaland West before going abroad to pursue further education and eventually landed a job in the United States.
His political entrance has raised questions with some asking what he has to offer. Chapman's political message has sparked controversy on Twitter.
Some dismissed him as a Zanu PF project meant to divide the CCC vote in the impending elections and hopefully help secure victory for the ruling party.
But Chapman dissociated himself from Zanu PF in an interview with media mogul Trevor Ncube, claiming he is being wrongly labelled as political tensions in Zimbabwe rise ahead of the elections expected in August.
"I am not paid by Zanu PF or any foreign entity," Chapman told Ncube.
"I have come from a very comfortable lifestyle, a life I could have just stayed in the shadows. I love the private sector because you can succeed and fail privately. For me to expose my family and myself this way was a personal decision. I do not think there is enough money that someone could pay me to do what I am doing and going through," he added.
A CCC official, David Coltart, also responded to Chapman's political message on Twitter saying his efforts will only benefit the ruling Zanu PF by splitting the opposition vote.
"At the outset, I wish to affirm your constitutional right to stand for President. My only questions, sir, (firstly): Do you realise that all you are going to do is divide those opposed to Zanu PF, which benefits Zanu PF and no one else? (secondly): Why not rather join and strengthen CCC?" Coltart tweeted.
However, Zanu PF party spokesperson Chris Mutsvangwa refuted the claims and reiterated that the party did not need any support from the opposition.
Mutsvangwa told NewsDay that CCC is in the habit of fabricating stories to create chaos and unnecessary despondency in the political space.
"We are a solid political party and we do not expect any support from other political players. CCC is just a crying political party and its leadership is prone to division. Chapman can rather go and support CCC, not Zanu PF. If they work hard, they will get the votes simple," Mutsvangwa said.
In many African countries, opposition parties find it difficult to gain traction because the incumbent party maintains a foothold on the political landscape.
As a result, in most cases, elections become a one-party race.
This has created apathy across the African political landscape, according to political commentators.
At the moment, uncertainty appears to surround the viability of opposition political parties in Zimbabwe, both individually and collectively, as the parties seem to be struggling to garner the necessary support to win polls outright. Since Zimbabwe's independence in 1980, Zanu PF has been at the helm.
Political analyst Eldred Masunungure told NewsDay that Zimbabwe has solidified into a two-party State since 1999 when the Movement for Democratic Change emerged as a strong political party to challenge Zanu PF.
"Zimbabwe has been solidified into a two-party State since 1999. Chapman cannot make an impact as a third party and this is likely to be a passing phase," Masunungure said.
"These coming elections are about only two political party systems, which are Zanu PF and CCC so I do not think Chapman will have an impact. Maybe in the future not anytime soon."
Related Topics