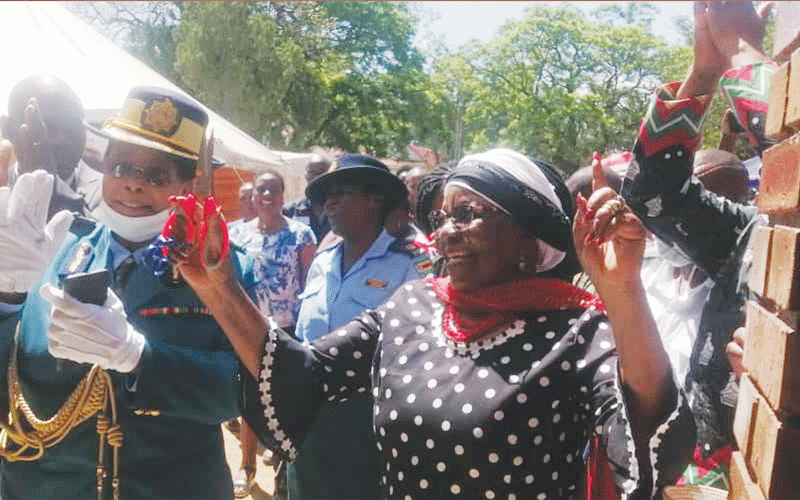 THE Nkayi community has been urged to vote for locals and reject imposed candidates when the country goes to this year's elections.
The call was made on Monday during the Nkayi Community Parliament (NCP) virtual debate which focused on the impending elections.
The debate also touched on the calibre of candidates best placed to push the interests of the underdeveloped Nkayi district.
NCP is a community version of the national Parliament.
NCP speaker Nhlanhla Moses Ncube called for peace as he appealed to the electorate not to support candidates because of their political jackets, but to vote for quality.
"It's better for us to vote for a local person who stands for our interests in a positive way even if the candidate does not belong to the party that we support as long as the person is a local quality candidate," Ncube said.
President Emmerson Mnangagwa is yet to proclaim election dates.
Ncube blasted some political parties for imposing outsiders on the electorate, saying this had caused underdevelopment in the district for many years.
Nkayi remains underdeveloped with a poor road network and social services infrastructure that includes a shortage of schools and clinics.
The construction of the Bulawayo-Nkayi Road is still to be completed.
"We must not vote for imposed candidates even if they belong to the party that we support. We must vote for people who were selected in a transparent manner. We must not vote for a person who agrees to contest when he or she is imposed on us," Ncube said.
He said their wish was to have local councillors, Members of Parliament (MPs) and Senators born and bred in Nkayi.
"If you check the only MPs who were from Nkayi were John Maluzo Ndlovu, Abednico Bhebhe and Stars Mathe (Zanu PF), the rest have not been locals," he said.
Recently, the NCP crossed swords with Zanu PF Nkayi North Legislator Sithembiso Nyoni accusing her of not being originally from Nkayi.
MPs who have so far represented Nkayi have been from the ruling party.
Related Topics