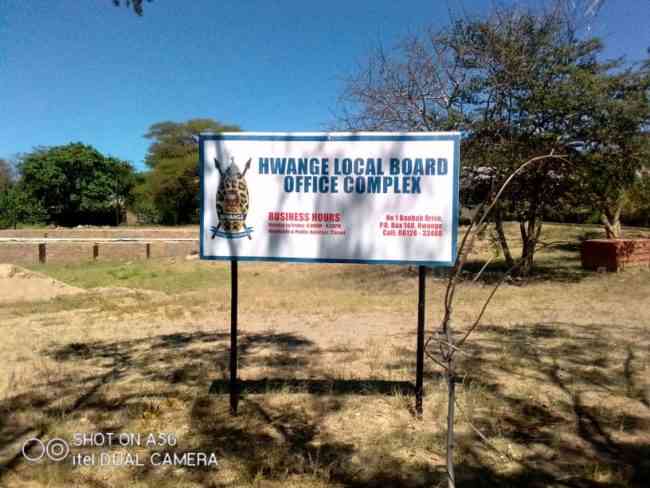 HWANGE Local Board (HLB) says massive multi-million dollar infrastructural development projects under the public-private partnerships (PPPs) are underway in the coal mining town.
HLB secretary Ndumiso Mdlalose said several housing projects, a state-of-the-art flea market and road works, among others were some of the projects under the PPPs.
"The flea market is expected to be completed before the end of May. About 300 people have already applied for stalls at the flea-market signifying the need for such operating space in our locality," Mdlalose said.
"Plans are also in place to construct another flea market buoyed by the overwhelming demand for this facility. Council is also reconstructing a 510-metre road stretch from the Bulawayo-Victoria Highway to the heavy industrial area."
The stretch of the road was in a poor state and suffered extensive damage from heavy mining company trucks.
"The Derby Loop Road is the main road leading to the industrial area, where most wholesale shops are situated. Thus, its reconstruction will improve its trafficability while enhancing business as more and more potential clients find their way there," he said.
Mdlalose said there were six housing projects at various stages of completion being undertaken in HLB's area of jurisdiction with most of them being spearheaded by the Zimbabwe Power Company (ZPC).
"ZPC is at an advanced stage of completing construction of 67 houses in a new low-density suburb, Baobab Hill. The power utility is also fully servicing the area, which has a total of 150 residential stands with some belonging to individuals," Mdlalose said.
"ZPC also built another 20 houses in the Don Bosco area, which has been designated as a low-density area. Although the houses were completed about four years ago they have not been occupied because of poor workmanship. The houses developed cracks and efforts are being made to refurbish them."
ZPC is also constructing 40 houses in Empumalanga Phase 4 high-density area.
"However, its biggest housing project is in Empumalanga medium- and low-density where the company is in the process of constructing more than 400 houses for its workers being relocated from Ingagula suburb close to the Hwange Power Station to avert pollution," he said.
"HLB allocated ZPC land for the construction of these houses and in turn the power company serviced the area. Another development partner, which has partnered with the council and is expected to commence construction of houses, is leading financial institute and building society, FBC Building Society."
Mdlalose also indicated that FBC intends to start construction work after buying approximately 39 194,8 hectares of land from the council.
He said the bank intended to build 764 houses and a residential flat in Empumalanga Phase 6.
"Apart from reducing council's ever ballooning housing waiting list these housing projects are contributing immensely towards the National Development Strategy 1, which is expected to deliver 220 000 housing units by 2025."
According to the town secretary, a PPP between council and a local coal mining firm, South Mining (Private) Limited, resulted in the construction of a state-of-the-art library set for commissioning in May.
"The Ministry of Higher and Tertiary Education Innovation, Science and Technology has also set sights on constructing a teachers' college and a polytechnic college," Mdlalose said.
Related Topics