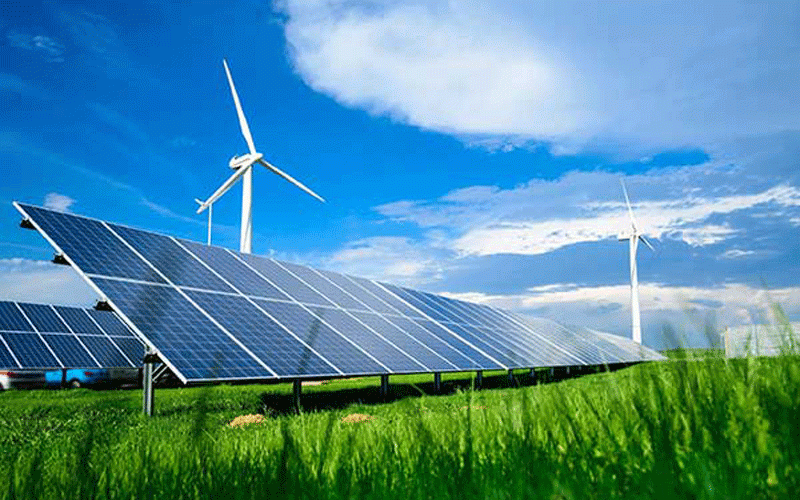 THE net metering concept, which seeks to mitigate the energy crisis in the country, will come under spotlight at the fourth edition of the International Renewable Energy Conference and Expo which kick-off today in Victoria Falls.
Net metering refers to the sending of excess customer generated renewable energy to the grid via a grid-tied inverter and is being championed by one of the key sponsors of the conference, the Zimbabwe Energy Regulatory Authority (Zera).
Zera developed net metering regulations under (SI 86 of 2018) and later revised the participating threshold from 100kW to 5MW.
The conference will run under the theme: Managing The Future — Clean Energy Possibilities.
In the lead up to the conference, Zera chief executive officer Edington Mazambani told a net metering and energy efficiency workshop in Bulawayo last week that the reading system will help solve the country's power crisis and at the same time promote energy efficiency.
"The country's power generation is currently failing the demand imposed by customers and energy efficiency is key in mitigating this deficiency as the country struggles to meet the national demand," Mazambani said.
"Energy efficiency plays a pivotal role and it is the low-hanging fruit that creates a virtual power plant which is marginally cheaper than setting up conventional power plants."
Mazambani said the authority was conducting research in renewable energy and energy efficiency practices, and technologies to ensure the country enjoys the full benefit of reducing greenhouse gas emissions.
"The current energy transition seeks to achieve net zero emissions and Zimbabwe has to toe that line — this is a global trend and to be left out would mean non-compliance to COP directions," he said.
"The thrust of Zera to ensure that the country has adequate energy now and, in the future, lies in the effective regulation of the sector, as well as advocating for the use of renewable energy as a country."
President Emmerson Mnangagwa is expected to give the keynote address at the annual conference which is organised by Alpha Media Holding (AMH)'s weekly, The Standard in collaboration with the Energy and Power Development ministry.
AMH are also the publishers of, NewsDay, Zimbabwe Independent, The Standard and Southern Eye. The group also owns tele-radio platform Heart and Soul.
The conference brings together climate change agents, independent power producers, energy experts, diplomats, policymakers, financiers, and insurers, among others to discuss how to move towards clean, sustainable energy to mitigate the effects of climate change.
Related Topics