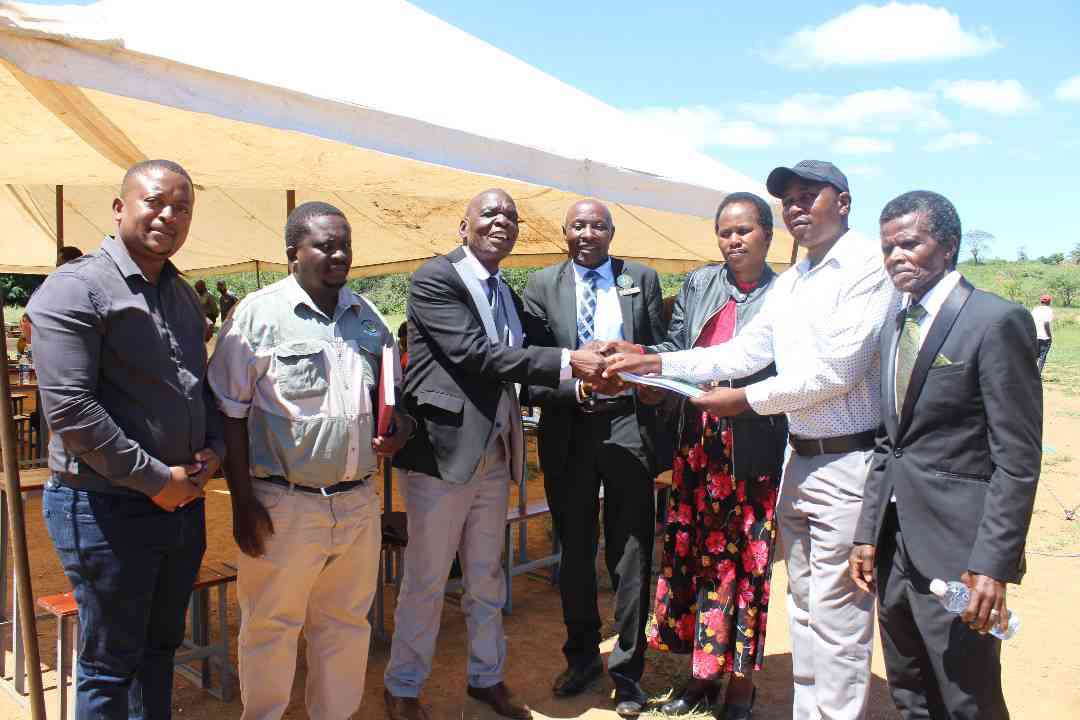 Residents at the now defunct Vanguard Mine and Mberengwa Rural District Council who for many years have been at loggerheads have finally made peace, thanks to the intervention of the Centre for Conflict Management and Transformation (CCMT).
Vanguard Mine, one of the asbestos mining companies operating in the Midlands province from the 1940s up to 1982, closed when its owners relocated to Germany, leaving workers in a quandary.
Due to neglect, power at the mine's residential area was disconnected while the small company clinic shut down.
Besides a primary school that was constructed before independence, residents had to make do without social amenities and other necessities, which forced the local authority to declare the mine compound an illegal settlement in 2020.
Over 3 000 families who had made the former asbestos mining company compound their home – some for over 40 years – were supposed to vacate the compound.
At some point, illegal gold miners invaded the primary school grounds where they dug pits in search of gold, threatening to collapse the classroom blocks.
The dispute seems to have been resolved after the local authority legalised the residential area, thanks to the intervention of CCMT, a local non-governmental organisation.
Recently the two parties buried the hatchet after they signed a memorandum of understanding.
"A dysfunctional settlement is a community that does not have necessary basic services or is located in a place that does not support proper human settlement by the government," said Mberengwa housing superintendent Robson Shumba,
"Vanguard is one of such settlements that was even lagging behind in terms of development. There are no proper roads or structures, no clinics and the buildings, mainly tuckshops, are constructed haphazardly since no planning has been done or was done. Vanguard as a dysfunctional settlement was supposed to be destroyed as it was a hazard to the people."
Vanguard representative Owen Tonga Tonga said there was a plan in place to provide the community with water and sanitation as well as proper roads.
Chief Bvute expressed satisfaction that no one will be removed from the compound.
CCMT director Xavier Mudangwe said his organisation has been facilitating dialogue on a conflict between the local authority and the Vanguard community over the regularisation of the settlement since 2021.
"The dialogue process has culminated in a mutually agreed MOU between Mberengwa Rural District Council and the Vanguard Community agreeing on a roadmap to regularise the settlement," he said.
"Having worked with CCMT in addressing conflict issues in the district, the local authority sought our support in facilitating a process of building relationships with the community and finding a solution to the regularisation conflict."
Mudangwe said it was their belief that the resolving of the issue between the two parties become a model for regularising other informal settlements in mining communities.
Related Topics