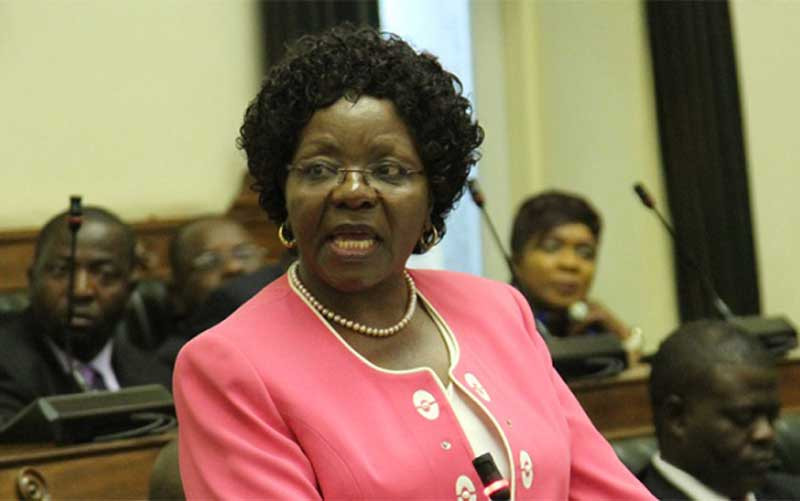 Zimbabwe's main opposition party, Citizens Coalition for Change (CCC) says it is not responsible for the vending chaos in Bulawayo following violent clashes between municipal police and illegal informal traders.
There were running battles in the city along 6th Avenue and 5th Avenue recently after council security and rangers confiscated and destroyed illegal vending stalls.
The chaos left three people injured after council police fired rubber bullets at the protesting vendors.
Small and Medium Enterprises Development minister Sithembiso Nyoni said the opposition was abusing desperate vendors in the city for political mileage.
She made the remarks while addressing various stakeholders during a workspace engagement programme at the government's Mhlahlandlela building in the city.
However, CCC's Bulawayo provincial spokesperson Swithern Chirowodza said the party had nothing to do with the vending chaos in the city.
"It must also be made clear that the CCC only controls eight councillors out of 29, therefore, it cannot hold sway in decision making," Chirowodza said.
"It must also be understood that councillors are the board, they are not the management.
"The small day to day operations of council and decisions thereof are made by management not by the board, which constitutes the councillors."
Vendors operating along 6th Avenue claim to have been allocated vending bays by Zanu PF activists
"The unjust allegations coming from Varakashi and the Zanu PF propagandists; everything is in black and white, the vendors must take their problems to Minister Nyoni," Chirowodza added.
"Our response as CCC on the removal of vendors is that there is so much poverty in the nation and that the laws must apply equally.
"It is not the time to be removing vendors, but the time to be affording vendors more vending bays.
"It's not the time to be fighting the vendors; it's time to be creating more opportunities for people."
Irate members of the Vendors4ED also stormed Bulawayo City Hall in protest against the removal of their tables.
They were immediately dispersed by council security.
Illegal vendors have taken over the city's streets, blocking pavements.
At least 500 vendors were supposed to move to Egodini mall by February 17, 2023 but South African contractor, Terracotta, failed to meet the deadline to complete the construction of vending bays.
Council once revealed plans to relocate more than 600 vendors who were trading at the Fifth Avenue market in Bulawayo`s CBD to their places of residence.
At the time, the local authority claimed to have identified five fresh produce distribution hubs and new vending sites for the relocated informal traders.
These are Emganwini Mupedzanhamo, Tshabalala Market, Pumula Old Market, Magwegwe North Market, Cowdray Park Terminus Market and New Magwegwe Market.
Council said it had also identified other bulk delivery sites that, however, required appropriate sanitary infrastructure or engagement with private owners before these markets become operational.
Related Topics