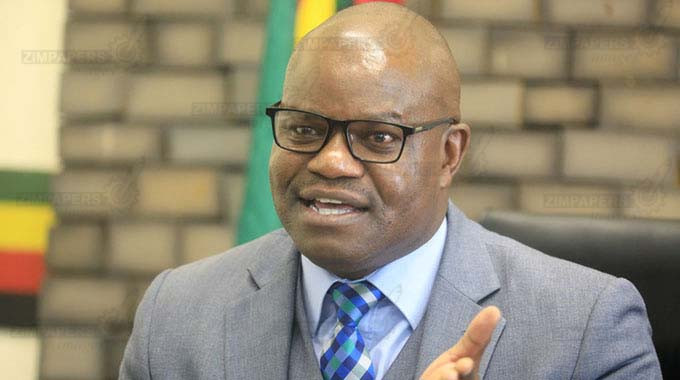 GOVERNMENT is fretting ahead of the premiere of a documentary on corruption by international news channel Al Jazeera tomorrow that could have ramifications ahead of general elections later this year.
Al Jazeera plans to broadcast a four-part documentary titled Unveiling Zimbabwe's Dark Secrets: Al Jazeera Exposes Looting, Plunder and Money Laundering, a two-year investigation into corruption and money laundering in Zimbabwe involving senior government officials and their cronies.
A trailer released by the news channel features President Mnangagwa's appointed ambassador at large, Uebert Angel as one of the key figures in the scam.
In one part, an undercover Al Jazeera journalist asks what will happen if their deals with "prophet" Uebert Angel, leader of Spirit Embassy are exposed.
A person alleged to be Angel's secretary responds that: "Anyone who exposes anything is thrown into prison."
In another snippet, local businessman Ewan Macmillan refers to one comrade Chiwenga as a "dunderhead", adding that they control 90% of the government.
Since the trailer was released, government information czars have been fretting on how to deal with the potentially damaging exposé.
Information and Publicity ministry secretary, Ndabaningi Mangwana, is already trying to down play down the documentary by admitting that there was corruption in the country.
"Is there corruption in Zimbabwe? Yes. Is there smuggling of minerals and forex out of the country? Yes. Is there money laundering in Zimbabwe? Yes, including by non-governmental (organisations.) Is the government fully committed to getting rid of all the above ills? That is a fact," Mangwana tweeted in response to the released episode.
The documentary comes months before general elections, which are expected by August.
United Kingdom-based Zanu PF sympathizer Masimba Mavasa was then given acres of space in state media where he wrote attacking Al jazeera for coming up with the documentary.
The story was later pulled down.
Mavasa accused the international media of fabricating the incidents.
"The documentary will be no more than a stringing together of a combination of fabricated incidents tarnishing the image of the innocent by associating them with corruption. The major reason for this programme is to undermine the good work which is being done by President Mnangagwa and Zanu PF," Mavasa claimed.
"Al Jazeera has not embarked on a two-year clandestine investigation because they are concerned about corruption in Zimbabwe or anywhere else in the world. There are dangerous and corrupt people in the South, in the North, in the East, in and the West. Al Jazeera's document is designed as an incendiary election campaign weapon."
Mavasa admitted that there was corruption in the country but questioned the timing of its release.
"The documentary has been two years in the making and the timing of its release is poignantly calculated to coincide with the start of our national election campaign season. There is no denying that there is corruption in our country much the same way as you will find it in any country in the world.
"What is lamentable in this case is that the overriding purpose of the documentary is to interfere with the electoral process of a sovereign state. We cannot afford to have foreign news media attempting so grossly to interfere with the outcome of our election. Al Jazeera would not dare do the same thing in Japan, in Asia, in America or in Europe. Zimbabweans must choose their destiny with no interference from foreigners. Al Jazeera's interference is as brazen as it is nauseating," he said.
Witwatersrand University lecturer Romeo Chasara said the documentary has caused much trepidation and anxiety within Harare's corridors of power.
"Government officials are in panic and the state's public relations machine was caught unaware. They do not know how to deal with this damaging information. Obviously, President Emmerson Mnangagwa will be forced to make some arrests," Chasara said.
Al Jazeera's Investigative unit was founded in 2012 and since then its documentaries have won more than 30 international awards.
Related Topics