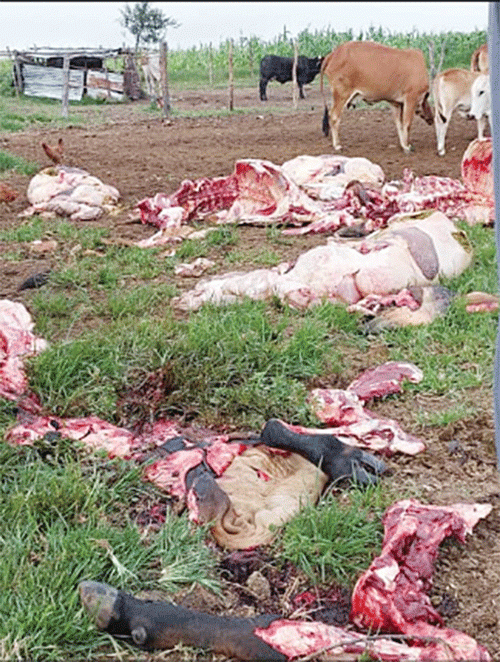 FARMERS in the Midlands have expressed concern over cattle thieves who have invaded the province, slaughtering beasts at night, deboning the meat and making off with steak only.
Using the same modus operandi, the thieves have reportedly struck in Lalapanzi, Somabhula and Lower Gweru areas.
The latest incident occurred on January 31 in Somabhula, where a farmer lost six beasts in one night.
A few days before the Somabhula incident, the Dhliwayo family of Lalapanzi lost six cows worth over US$4 000 to the rustlers.
Midlands police spokesperson Inspector Emmanuel Mahoko said they had launched a manhunt for the suspects.
"We launched a manhunt for the culprits. We appeal to anyone with information concerning the incidents to assist police so that these culprits are brought to book. The criminals entered people's kraals, and killed and deboned their cattle before getting away with the meat," Mahoko said in reference to the Somabhula incident.
"A resident, Nhlanhla Ndlove of Somabhula farming area woke up to find bones and cowhides in his cattle kraal on January 31. Ndlove was shocked to wake up and find his four beasts slaughtered and deboned," he said.
"We also urge farmers to intensify their security measures to safeguard their stock," he said.
Midlands has over the years been a hotspot for stocktheft. In 2022, there was, however, a 53% decline in the cases.
Related Topics