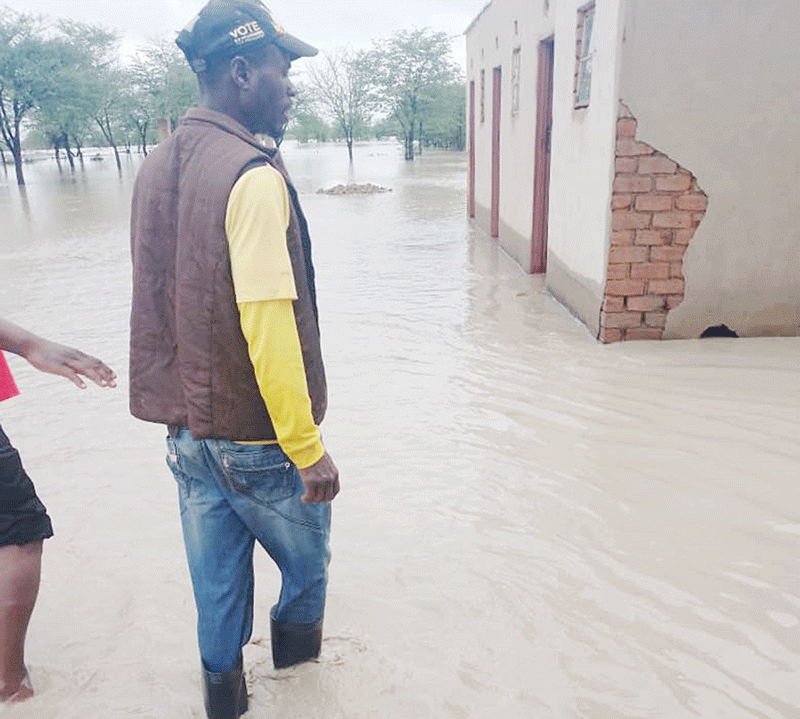 HEAVY rains being experienced in some parts of the country have disrupted learning in Gokwe North and Gokwe South districts, leaving communities stranded and in disarray.
School infrastructure in the districts is said to be giving in to the rains that have been pounding the area for a week, spawning floods in low-lying areas.
Last week, the Meteorological Services Department warned of heavy rains and potential flooding that could last for a week in some parts of the country.
The rains, which began last Thursday, left a trail of destruction at some schools, sweeping away learning material, including textbooks and exercise books worth several thousands of dollars.
At Mutimuri Primary School under Chief Chireya in Gokwe North, the floods swept away 80 bags of cement, 77 zinc roofing sheets and 20x20-litre buckets of water.
At Nyamhara Primary School in the same district in ward 14, one of its classroom blocks gave in to the torrential rains on Wednesday afternoon, compelling teachers and learners to crowd in one classroom.
A teacher at Nyagombe Primary School in Gokwe South was forced to ditch his car after it was stuck in the sand along Sasame River before it was swept away.
Dozens of teachers across the two districts are reportedly stranded after their houses were destroyed.
Midlands provincial education director Jameson Machimbira confirmed that the rains caused a lot of damage in Gokwe North and Gokwe South districts.
He, however, said he was yet to get the reports from the district school inspectors.
"The amount of precipitation is quite significant in both Gokwe North and Gokwe South districts, but I am yet to get a report on the amount of damage that the rains have caused," Machimbira said.
A random survey carried out by NewsDay in the two districts showed that no meaningful learning was taking place at a number of learning centres.
Schools such as Hongoro, Kajirivanda, Magee, Chinyenyetu, Mvumba and Zvanaka, among other primary schools in Gokwe North, reported low turnout as learners could not cross the flooded rivers in the area.
"Hongoro Primary School has an enrolment of 1 158 learners, but on Tuesday, only 107 learners turned up and the rest, most of them who could not cross the flooded rivers, stayed at home," said a source at the Primary and Secondary Education ministry in Gokwe North.
Midlands Provincial Affairs and Devolution secretary Abiot Maronge, who also heads the Department of Civil Protection in the province, said despite the rains causing a lot of damage in Gokwe, there were no fatalities recorded.
"Yes, there has been flooding in Gokwe North that has been caused by significant rains that have been falling in the area for some days. Infrastructure was destroyed and we have these two schools that were worst affected. However, there were no fatalities," he said.
"Since flood-prone areas are known in Gokwe North, my advice is that when it is about to rain, people should move to higher places. As for the school in question, Mutimuri, it is known that the area is a flood plain and people should move to high places. I think they should consider permanently moving from this area to a safer place."
Gokwe-Chireya MP Torerai Moyo (Zanu PF) said: "We are carrying out an assessment to ascertain how many were affected by the heavy rains. The worst affected area is Mutimuri, where a lot of building material and learning material were swept away. "
Moyo said they tried to send a rescue helicopter to the affected communities, but it failed to make the trip due to bad weather.
"The roads are impassable, but the fortunate part is that we have not yet recorded any fatalities," he added.
Related Topics