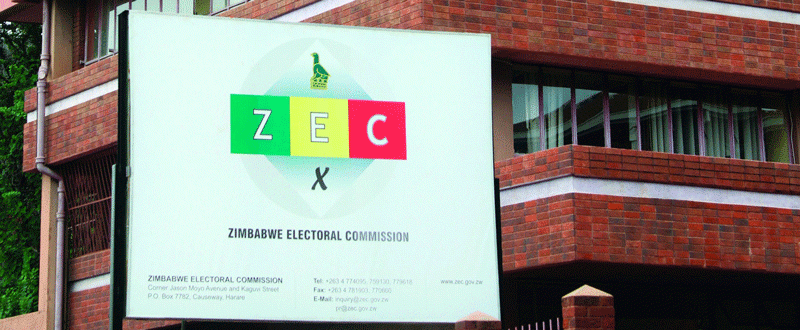 ANALYSTS have blasted the formula used by the Zimbabwe Electoral Commission (Zec) to demarcate constituencies and wards, describing it as wrong and unconstitutional.
Speaking recently during a Sapes Trust discussion on the delimitation report, academic Phillian Zamchiya said: "The formula that was used by Zec to delimit constituencies and wards was not only wrong but unconstitutional. A key principle of Zimbabwe's electoral system is that it must be based on universal adult suffrage and equality of votes as stipulated in section 155 (1) ( c ) of the Constitution. This is in line with international and regional treaties which state that elections must respect equal suffrage... this was violated."
He said sections 161(3) and (4) of the Constitution stipulates that constituencies and wards must have equal numbers of registered voters to reinforce the principle of political equality in line with the principle of equal representative democracy.
Zamchiya said section 161 (6) of the Constitution states that no constituency or ward of a local authority may have more than 20% or fewer registered voters than other such constituencies or wards.
"In trying to implement this section, Zec in the first instant correctly divided the total number of voters at the national level by 210 constituencies resulting in a national average of 27 640 voters per constituency. However Zec then wrongfully and unconstitutionally calculated a 20% variance from the national average which resulted in a maximum voter threshold of 33 169, and a minimum of 22 112...this is problematic because the current Zec formula does result in a range of more than 20% which is not permitted by section 161 (6) of the Constitution."
Human rights lawyer Memory Chidavaenzi said: "Delimitation is directly linked to political rights. We cannot look at it in isolation. When we talk about delimitation, we ultimately talk about the fairness of an election. If the delimitation processes are not authentic, they affect fairness of elections."
Zec's final delimitation report is expected next week after Parliament sent the electoral body back to the drawing board, while President Emmerson Mnangagwa has also submitted his own views on Zec's preliminary report that kicked up dust across the country.-Follow us on Twitter @NewsDayZimbabwe
Related Topics