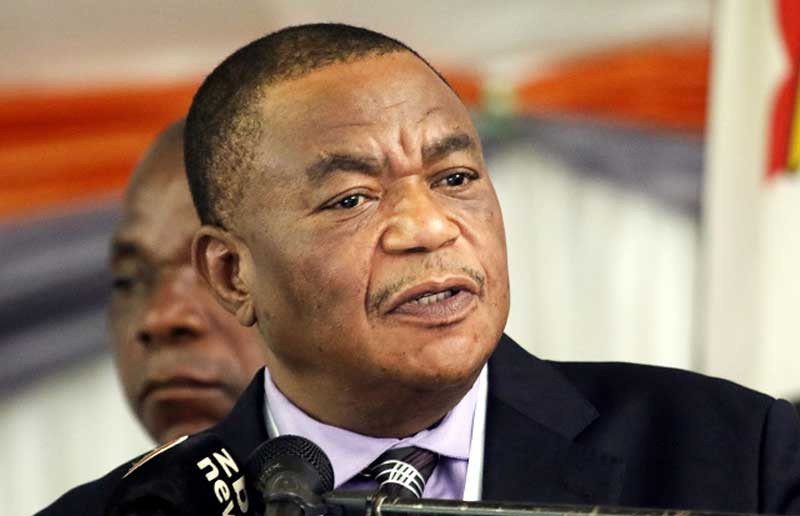 VICE President Constantino Chiwenga has lauded the European Union (EU) and other development partners for supporting the country's health sector with funding for maternal health programmes and vaccines.
Speaking yesterday during the launch of the Health Development Fund and the Health Resilient Fund in Harare, Chiwenga said government is grateful for the latest US$90 million EU and development partners funding to cover a three-year period, with US$30 million earmarked for each year.
"The ministry is committed to supporting the Health Resilience Fund in the same manner it supported predecessor programmes, that is, the Health Transition Fund, Integrated Support Programme and Health Development Fund. Partners will come with funding but we have to be at the forefront to implement and fund as well," Chiwenga said.
"Government is grateful for the Health Development Fund's contribution of nearly US$350 million through funding support from the Foreign, Commonwealth and Development Office, European Union, Government of Sweden, Embassy of Ireland and the Global Alliance for Vaccines and Immunization. "
He said the Health Development Fund will assist government to reduce high maternal and under-five mortalities.
"Interventions implemented addressed health systems bottlenecks such as health policy development, governance and coordination, availability of child and maternal health services and community engagement, participation and availability of critical health commodities including medicines and family planning," he said.
Speaking at the same event, where the EU donated US$45 million, making it the biggest project donor, EU Ambassador to Zimbabwe Jobst von Kirchmann said: "It's important to increase public spending in the health sector for the attainment of universal health coverage that ensures no one and no place is left behind. We welcome the fact that government spending on health and child care as a percentage of total public expenditure is projected to increase from 10,6% in 2022 to 11,2% in 2023."
Unicef representative and fund administrator of the Health Development Fund and Health Resilience Fund, Tajudeen Oyewale applauded the United Kingdom, Ireland, Sweden and the EU for supporting Unicef and United Nations Population Fund programmes.
Yesterday's event also marked the launch of the National Health Strategy (NHS) 2021-2025, and the Investment Case for the National Health Strategy and Coordination Framework for the health sector.
Related Topics