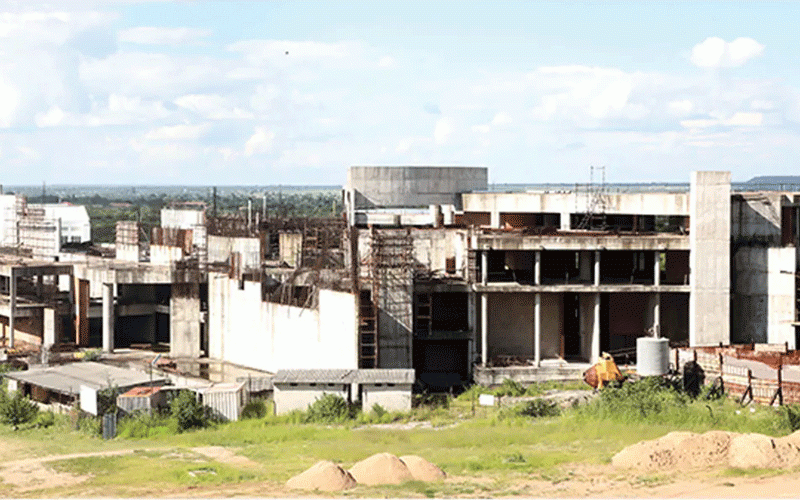 SEVERAL infrastructure development projects at the Ministry of Higher and Tertiary Education, Science and Technology Development — some of them commissioned by President Emmerson Mnangagwa — have been grounded due to underfunding, a report by the ministry said this week.
The report says the ministry has requested an additional ZW$7,8 billion (about US$11,6 million) from Treasury to see the projects through because allocations made in the 2023 national budget last month were inadequate.
The 2023 national budget allocated the ministry ZW$156 billion (about US$230 million) against ZW$186 billion (aboutUS$280 million) it requested.
Infrastructure projects underway include the Harare Institute of Technology (HIT) laboratory plaza, the Gwanda State University multi-purpose teaching complex, the National University of Science and Technology (Nust) student service centre and construction of Midlands State University (MSU) hostels.
The ministry had submitted a ZW$900 million (about US$1,3 million) budget for major projects being undertaken for the Zimbabwe Council for Higher Education (ZIMCHE) but it was allocated ZW$100 million (about US$150 000).
The HIT project has been at foundation stage for over one year, according to the report.
"The (HIT) facility is needed for the implementation of Education 5.0," the report, which is an analysis of the 2023 budget allocations, said.
"The facility is at the foundation stage and is a stalled project. President Emmerson Mnangagwa laid a foundation stone for this facility at graduation in 2021," the report reads.
The report said work on the Nust student centre was abandoned in the early 2000s.
For the project to be completed in 2023, about ZW$800 million (about US$1,1 million) was required.
However, it was allocated ZW$500 million (about US$746 000).
"This is a stalled project from the early 2000s. Construction started last year and President Mnangagwa laid a foundation stone on the building this year. The target is to complete this building in 2023," added the report.
The report said the ministry had requested ZW$650 million (about US$970 000) for the Gwanda State University project but nothing was allocated in the 2023 budget.
The MSU halls of residents are designed to house 1 600 students.
The analysis showed that only 20% of university students have access to accommodation.
"Construction started last year and is progressing well. These halls will house 1 600 male and female students. This is a very important investment considering that only 20% of our university students are housed in hostels and MSU is the worst affected," the report reads.
"The ministry is grateful for the budget support from the Treasury. As a ministry we made progress in infrastructure development in the last four years because of robust support from the Treasury," the report notes.
Related Topics