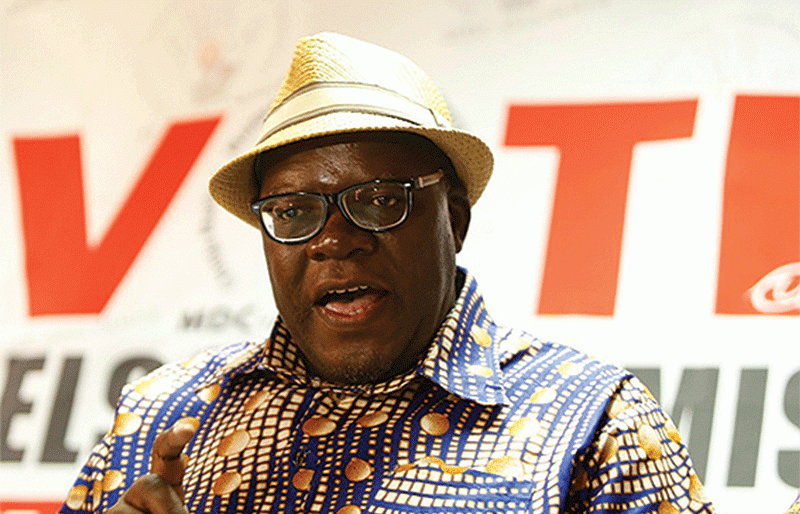 HARARE East legislator Tendai Biti (CCC) has implored African countries to unite and end conflicts in order to develop the continent economically.
He said this on Wednesday while contributing to debate on a motion on the Ratification of the Protocol to the Constructive Act of the African Union to the Pan African Parliament.
The motion was introduced in the National Assembly by Justice minister Ziyambi Ziyambi.
"My respectful submission is that we cannot continue perpetuating the vestiges of the Berlin Conference of 1884 and remain splintered as African countries when we have a huge population of over a billion to give actualisation to the dream of Pan Africanism," Biti said.
"The whole of sub-Saharan Africa is battling scourges of civil wars or coups, which means we must empower the continental bodies, the African Union and the Pan African Parliament to deal with conflicts. This can only be done if we discard our little national flags and national anthems, which were imposed by (former German chancellor Otto von) Bismarck and others in Berlin in 1884," he said.
"I submit that the idea of the African Continental Free Trade Area, which was signed by African heads of State in March of 2021, must be actualised so that it becomes a full customs union. We must remove trade barriers, remove passports and borders, and that must also apply to political bodies."
Biti said Energy and Power Development minister Zhemu Soda was struggling to provide power to the country yet there were options for regional integration and to import power from countries like the Democratic Republic of Congo's Grand Inga Dam with a potential installed capacity of 40 000 megawatts.
"That is enough energy to light the whole of Africa and export power to southern Europe, Spain and Portugal," he added.
Norton legislator Temba Mliswa (Independent) concurred, saying Soda must consider how best African countries can integrate and solve the power crisis.
"Power is pivotal in order for African countries to grow," Biti said.
Related Topics