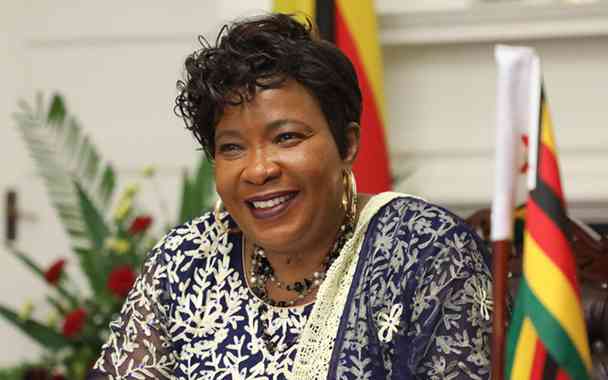 FIRST Lady Auxillia Mnangagwa was on Wednesday honoured with an honorary Doctorate degree in Development Studies by the Zimbabwe Open University (ZOU) in recognition of her philanthropist activities in the country.
President Emmerson Mnangagwa presented the First Lady's Doctorate degree to the Minister of Women Affairs, Community, Small and Medium Enterprises Development, Sithembiso Gladys Nyoni on behalf of the First Lady who is currently away on other duties.
Speaking at the graduation ceremony in Harare on Wednesday, ZOU Vice Chancellor Paul Henry Gundani said: "First Lady Auxillia Mnangagwa has been conferred an Honorary Doctor of Philosophy (Honoris Causa) in Development Studies by ZOU in honour of her efforts to improve the standard of living in disadvantaged communities through philanthropic work."
During the graduation ceremony, Mnangwagwa capped 3040 graduates at the colourful ceremony, which included Alpha Media Holdings journalists Winstone Antonio and Evans Mathanda. Of the 3040 graduates, 1842 were females, while 1189 were males.
Females constituted 61% of the graduates.
Related Topics