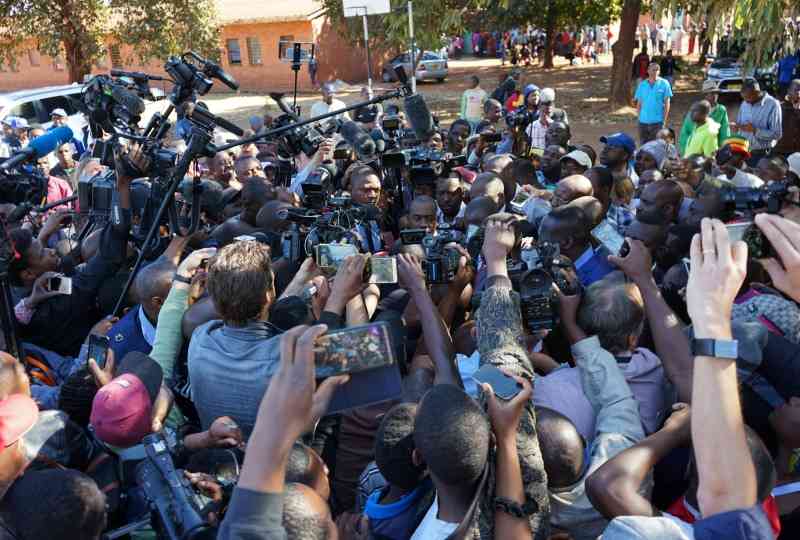 THE United Nations yesterday implored the media to participate in Zimbabwe's development processes by publishing stories that encourage people to partake in the development discourse.
In a meeting on Tuesday with the Zimbabwe National Editors Forum, UN resident and humanitarian co-ordinator Edward Kallon said: "I call upon you the media fraternity, particularly as editors, to enhance your participation and engagement in Zimbabwe's development processes and mobilise the people to participate in development discourse.
"I urge you to ensure coverage on the outstanding work of communities and women and their challenges in Matabeleland North, the family farmers in Manicaland province, the resilience programmes in Chiredzi and the potential start-ups that our young students are experimenting with in the tech labs."
The UN commemorated its 77th anniversary this week under the theme: A watershed moment: Transformative solutions to interlocking challenges.
Kallon said the media was critical in sending positive messages about Zimbabwe as a good investment destination.
"On the social and environmental issues, the threats of climate change have emerged, and we see dry weather and drought spells more frequently, and at times even flash floods and cyclones. Environmental damage is becoming a serious concern in Zimbabwe. The media has a great role to play in the search for solutions by facilitating public discourse on these bread and butter issues instead of getting entangled in covering endless political speculation and pursuing political personalities."
Kallon pointed out that government cannot lead the implementation and achievement of Sustainable Development Goals (SDGs) alone, hence the need for media involvement.
"The media has a critical role in advancing all the SDGs in general, especially SDG 16 on peace, justice and accountable institutions."
Zimbabwe Editors Forum co-ordinator Njabulo Ncube described the UN-Media engagement event as fruitful.
Follow us on Twitter @NewsDayZimbabwe
Related Topics