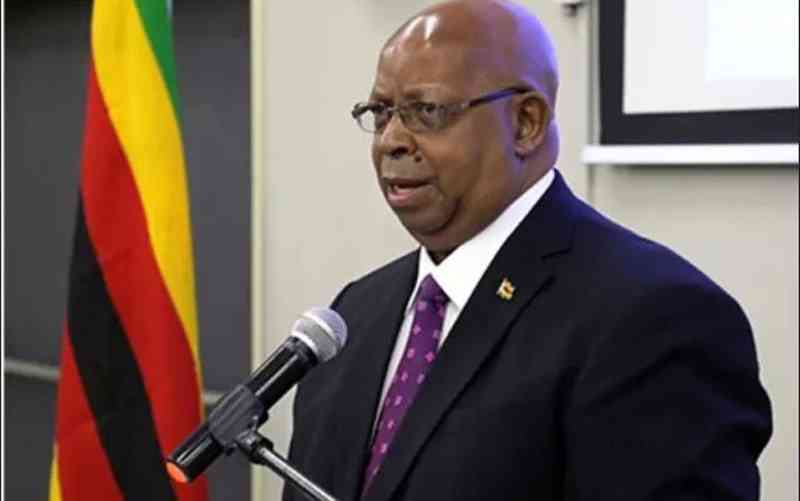 SPEAKER of the National Assembly Jacob Mudenda has described the Russia-Ukraine war as complex due to historical geopolitical paradigms.
Mudenda visited Russia in September this year.
In a report on the outcomes of his visit to Russia, presented in the National Assembly by the Parliamentary Portfolio Committee on Foreign Affairs chairperson Webster Shamu last Thursday, Mudenda is quoted calling for dialogue to end the war.
Russia invaded Ukraine on February 24, 2022, which escalated into a war displacing millions of Ukrainians. The problems between Russia and Ukraine heightened in 2014 following the Ukrainian Revolution where Russia annexed Crimea, and Russian-backed paramilitaries seized part of the Donbas region of south-eastern Ukraine, sparking a regional war.
The Foreign Affairs Committee report was based on the bilateral visit to Russia by Mudenda from September 26 to 30, 2022.
"Given the obtaining historical and geopolitical paradigms, while it is accepted that in line with the UN Charter every State has the right to associate with any other State on the basis of the sovereign equality of nations, each State also has a sacrosanct responsibility to avoid overt and covert threats towards other States," Mudenda said during his address to the State Duma of the Federal Assembly of the Russian Federation.
"The security threats to the Russian Federation's sovereignty in this context are apparent and are of a historical nature since the 14th century. In that regard, it is only through dialogue between all parties to the conflict that a peaceful resolution to the dispute can be found."
The Speaker said the conflict between the Russian Federation and Ukraine was complex and deeply rooted in history and geopolitical dynamics.
"It is instructive to note that for centuries the histories of Russia and Ukraine were intricately intertwined. Russian history began in what was called Kievan-Rus which is the current Kyiv, the capital city of Ukraine.
"The Russian religion and culture spread from there. Additionally, some of the most critical battles for Russian freedom, starting with the battle of Poltava in 1709, were fought on Ukrainian soil. The Black Sea Fleet — Russia's means of projecting power in the Mediterranean — is based on a long-term lease in Sevastopol, in Crimea. It is, therefore, axiomatic that the historical linkages between Russia and Ukraine are intricately coiled.
"Notwithstanding this history, in the aftermath of the breakup of the former Union of Soviet Socialist Republics (USSR) and the end of the Cold War, the North Atlantic Treaty Organization (Nato) continued its scorched earth policy of advancing towards Russia by progressively co-opting former Soviet Republics into its political wing. From 1999 to date, former Warsaw Pact members which include Poland, the Czech Republic, and Hungary have joined Nato," he said.
Meanwhile, Parliament has signed a co-operation agreement with the State Duma of the Federal Assembly of the Russian Federation, which will compel both parties to work together.
Follow us on Twitter @NewsDayZimbabwe
Related Topics