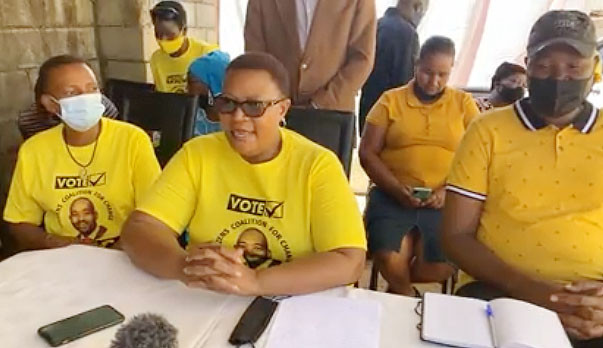 CITIZENS Coalition for Change (CCC) vice-president Welshman Ncube yesterday confirmed former MDC-T leader Thokozani Khupe's admission into the Nelson Chamisa-led party.
Khupe has for many months been vigorously campaigning for CCC candidates in Bulilima, where the opposition won a seat in local authority by-elections.
"Yes, she is one of us. She became one of us six months ago. You are asking if she will be running in the elections next year, we don't impose candidates to the electorate. The people are the ones who will let us know who they want for their ward or constituency. So when time comes, we will hear from the people when they give us a list of names for those they want to represent them."
Khupe's spokesperson Ntando Ndlovu was not available for comment yesterday.
At the weekend, Khupe threw her weight behind Chamisa in Bulilima by declaring that the youthful opposition leader was the only candidate suitable to occupy State House in 2023.
She tweeted: "The State House must be yellow," while making reference to the official CCC party colours.
Khupe also attended the CCC "thank you" rally which was addressed by Chamisa in Plumtree, Matabeleland South province, at the weekend.
She also attended a CCC gathering at McDonald's Hall in Mzilikazi, Bulawayo, the same day.
"I would like to thank our president, Advocate Chamisa for coming to Bulilima to thank the citizens for voting for CCC on September 3. In 2023, Parliament must be yellow, local authorities must be yellow," she tweeted.
Khupe and Chamisa were once locked in a bitter succession battle following the death of MDC founding leader Morgan Tsvangirai.
They seem to have smoked the peace pipe after she was elbowed out of the MDC Alliance by Douglas Mwonzora.
Related Topics