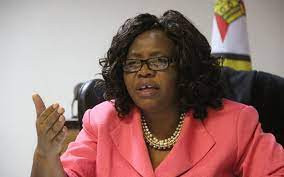 PARLIAMENT has implored government to timely disburse devolution funds to ensure projects are completed.
This came out in a pre-budget report prepared by the Parliamentary Portfolio Committee on Local Government.
Committee chairperson Miriam Chikukwa urged local authorities to come up with lucrative business ideas to supplement their revenue.
"The Ministry of Local Government and Public Works and local authorities must establish and strengthen their monitoring and evaluation units to ensure value for money when utilising funds," the Local Government Committee report read.
"Local authorities should come up with lucrative business ideas to supplement revenue for smooth running of their local authorities — for example, Maungwe Rural District Council runs Maungwe Investments, a council-established business entity which has plantations in Headlands, Temaruru and Mufusire selling gum poles, firewood and coal for tobacco curing and farm bricks. This ensures that service delivery runs smoothly."
On transport, the committee suggested a continuous review of bus fares for both urban and rural trips, saying they should be in sync with market trends to ensure sustainability in terms of vehicle servicing and cost of fuel at any given time.
The committee urged Zupco to efficiently manage its fleet to ensure accountability and sustainability.
"The Local Government and Public Works ministry should be responsible for the allocation of residential stands rather than parcelling out land to land developers. Land developers are a menace; and where possible local authorities can sell serviced land," the committee recommended.
It added that the Civil Protection Unit should subscribe to the Africa Risk Capacity Insurance so that government is prepared to deal with risks rather than stick to the current situation whereby Treasury reacts to disasters and ends up using funds for development purposes on victims of national disasters.
Follow us on Twitter @NewsDayZimbabwe
Related Topics