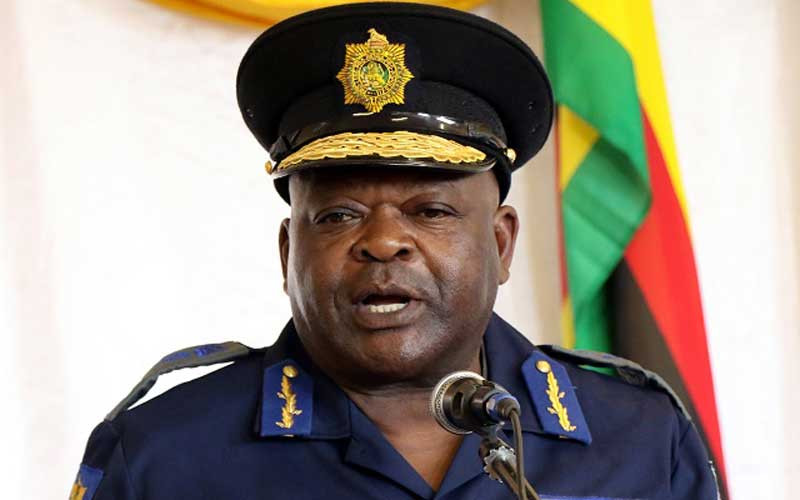 A 19-YEAR-OLD Chitungwiza boy is demanding US$15 000 from Police Commissioner General Godwin Matanga and Home Affairs minister Kazembe Kazembe as compensation after he was shot by cops chasing a robbery suspect.
Tashinga Mugwara was accidentally shot at a fuel station at Taita Shops in Chitungwiza by police officers pursuing a robbery suspect on June 27.
The bullet went through his lower body, resulting in him suffering severe injuries.
"Mugwara will potentially suffer from adhesive bowel obstruction in future as a result of the injuries which he sustained owing to the unwarranted shooting by ZRP officers," his lawyer Tinashe Chinopfukutwa from the Zimbabwe Lawyers for Human Rights (ZLHR) said in the summons.
Chinopfukutwa said the police officers acted negligently as the teenager had not committed any criminal offence.
"Mugwara was unarmed and had not threatened the law enforcement agents in any way which justified their resort to severe force," Chinopfukutwa submitted.
He said Mugwara suffered damages amounting to US$5 000 for pain and suffering, US$5 000 for contumelia and affront to dignity as well as US$5 000 for future medical expenses.
The teenager is also claiming payment of US$183 and $24 351 for medical expenses which he incurred after he was shot.
In February, Kazembe and Matanga were also sued for $6, 2 million (US$ 52 542) as damages by a Harare resident, Pardon Chitongo who was shot by police officers in January 2019.
Chitongo was shot during a crackdown on anti-government protests in Epworth.
The protests were triggered by a 130% increase in the price of fuel imposed by the government along with increasing levels of poverty, the poor state of the economy and declining standards of living.
President Emmerson Mnangagwa's regime is widely accused of perpetrating human rights abuses, with security forces cited as the main culprits.
Related Topics