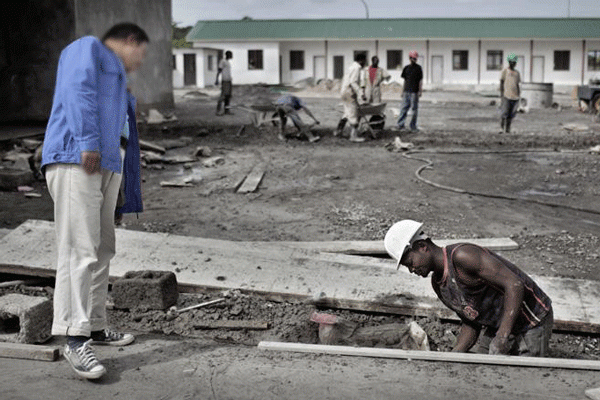 GOVERNMENT says it is investigating human rights violations perpetrated by Chinese-owned mining companies across the country following calls by civil society organisations to address the issue.
This follows reports of physical abuse of workers at Chinese-owned companies and complaints by workers that they were being underpaid.
In a letter dated October 6, addressed to the Zimbabwe Diamond and Allied Union secretary-general Justice Chinhema, Public Service, Labour and Social Welfare ministry secretary Simon Masanga said they would be partnering National Social Security Authority (Nssa) to develop effective strategies to address the matter.
"The ministry wishes to advise that it is currently engaging the Foreign Affairs and International Trade and Mines and Mining Development ministries to comprehensively develop effective strategies to address the matter.
"Furthermore, the ministry would like to highlight that it is working collaboratively with Nssa to conduct workplace inspections across the country to investigate and check compliance by Chinese-owned mining companies to the country's legislation," the letter read.
Masanga said government was committed to ensuring that employees were not discriminated against by their employers in line with the provisions of the country's laws.
However, Chinese ambassador to Zimbabwe, Guo Shaochun, told NewsDay that Chinese employers enjoyed good relations with their employees, adding that the abuse claims were based on misunderstandings and cultural differences.
"For years, Chinese companies have not only created thousands of local jobs, but also actively conducted their social responsibilities for the local communities by building hospitals, schools and roads, drilling boreholes, donating foodstuffs and personal protective equipment. Most Chinese employers keep good relationships with local workers. Some allegations of improper practices by a few Chinese employers are mainly because of misunderstandings or cultural difference," Guo said.
"The embassy's position is clear that all Chinese companies are encouraged to do more for local people and must comply with the laws, regulations, culture and customs of the host country. Wrongdoers must be held accountable," he added.
Recently, Solidarity Centre, Crisis in Zimbabwe Coalition, Domestic Workers Association of Zimbabwe, African End Sexual Harassment Initiative and the Zimbabwe Domestic and Allied Workers Union said government should prosecute human rights violations perpetrated by Chinese employers.
"While Chinese investors have opened avenues for employment creation, they also brought an increase in labour violations, including physical assault of black labour by the Chinese nationals. The violations range from physical abuse, unreasonable and unfair wages, restrictions on freedom of association, to constructive and unfair dismissal," the groups said in a joint statement.
Follow us on Twitter @NewsDayZimbabwe
Related Topics