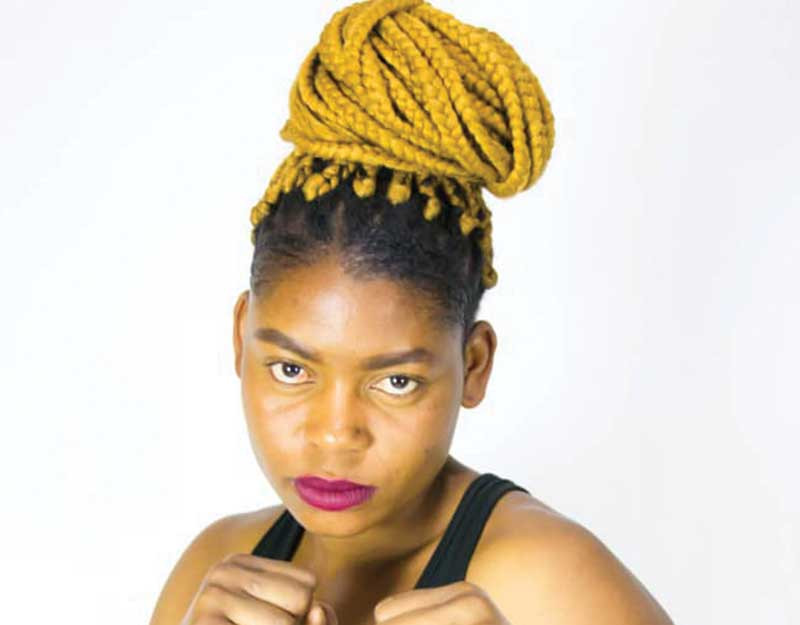 IT is saddening to learn of the cancellation if not postponement of Kudakwashe Chiwandire's World Boxing Council super-bantamweight title defence against Zulina Nunoz of Mexico.
It is cruel that this fight has been postponed not only once but for the second if not third time all because there is no money to stage the bout in Zimbabwe.
Surely, how could the whole of Zimbabwe fail to have a person or people willing to pay airfares for two or three people to travel from Mexico to Zimbabwe?
Did the promoters do enough to ensure that funding was available to make this much talked about fight a reality or they were busy with something else?
What then was all that noise all about when the promoters actually knew that there was no money to hold the fight here in Zimbabwe in the first place?
Surely, if the promoters could not afford as little as airfares, what then was at stake for the two boxers in terms of monetary value because they cannot just exchange blows for the sake of the belt only.
The reason why they are in boxing is to earn a living and they cannot fight just for the sake of pride but money and real money for that matter.
We cannot in this case blame the Zimbabwe Boxing and Wrestling Control board because it is not their duty to bankroll such tournaments or fights but to govern and control the sport.
Neither can one blame the Zimbabwean government because it is also not their responsibility to fund such competitions but can choose to chip in on their own accord.
All over the world, it is the promoter who funds and organises such fights and the blame on the failed Chiwandire fight squarely lies with Clyde Musonda who raised spirits and made the whole of Zimbabwe believe that everything was in order.
This boxing promotion job is the one that made Don King, Tex Richard, Oscar De La Hoya, Frank Warren, and Bob Arum popular and more importantly very very rich.
Although home advantage was required, there were other options which could have made the Chiwandire fight a success and for that matter, even long back.
Chiwandire is being challenged and as such, she has a choice on where this fight can be staged even if it means sacrificing home advantage and pin the expenses on foreign promoters.
In fact, considering the situation at hand, Chiwandire stands to get more in purse money should she decide to defend her title in a foreign land than here in Zimbabwe.
In fact, there are better rewards for Chiwandire like a challenge on the WBC gold belt should she sweep past Nunoz to get to Yameleti Mercado also of Mexico who holds the gold belt.
First, however, Chiwandire has to justify that she is the bona-fide WBC silver belt title holder and that can only be done through fighting and defending the belt she took away from Catherine Phiri of Zambia.
Zimbabwe is fed up with the now — it is on and then it is off Chiwandire fight —and it is high time Chiwandire's handlers became more serious with the way they handle such matters.
For how long will Zimbabweans have to wait for that Chiwandire/Nunoz fight to become a reality ?
For your views, comments, and suggestions [email protected] or WhatsApp on 0773 266 779.
Related Topics