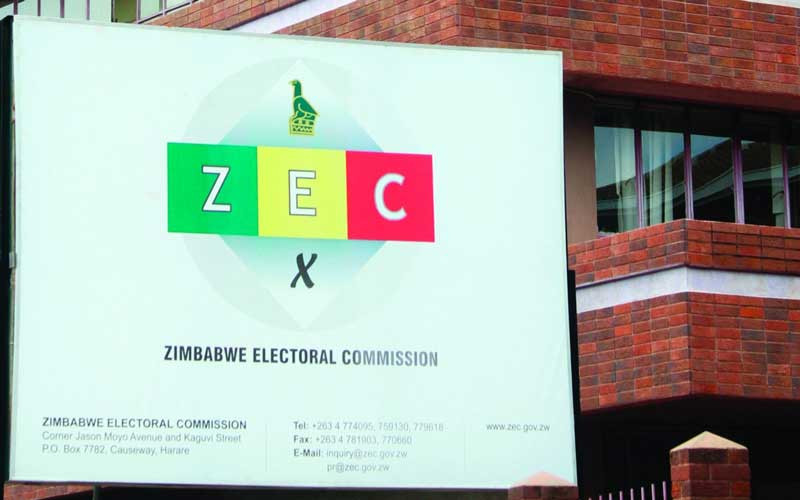 ELECTION watchdogs have urged the Zimbabwe Electoral Commission (Zec) to intensify its delimitation process consultations, saying the commission's efforts are not enough.
The delimitation process was last done in 2008 despite a provision in the Constitution for it to be conducted every 10 years.
The process has been criticised for lack of transparency and being conducted in a very short time making it almost impossible for Zec to complete delimitation of constituency boundaries before the 2023 polls.
Zec spokesperson Jasper Mangwana, however, said: "We are going to end the delimitation exercise by December, so that there will be enough time (to proclaim) boundaries. We are going to start engagements very soon with various stakeholders including councils on the issue of wards. We already have teams on the ground working on the issue of delimitation."
But electoral watchdogs said Zec was not doing enough to raise awareness on the issue of delimitation.
Zimbabwe Election Advocacy Trust (Zeat)executive director, Ignatious Sadziwa said Zec should intensify awareness programmes on delimitation so as to restore confidence in the electoral processes.
"Civic awareness is key in electoral issues. It is the people who own these processes, so Zec should intensify awareness programmes. At the moment we don't see that happening. Without the input and participation of the general public, elections cease to be democratic," Sadziwa said.
"Delimitation is a highly contentious and complex exercise which requires civic participation to allay fears of gerrymandering and fraud. Zec, election stakeholders and even Parliament has so far not done justice to take the exercise to the general public, which is the electorate."
Sadziwa also suggested that constituencies be reduced to at least 160 from the current 210, arguing that most constituencies are failing to meet the 26 000 (+-20%) threshold.
"As Zeat we, however, feel that the number of constituencies must be reduced as a cost-cutting measure, seeing that a number of constituencies are not meeting the required threshold to constitute a constituency."
In a statement, the Zimbabwe Election Support Network (Zesn) said Zec should partner other electoral stakeholders to intensify education programmes on delimitation.
"In light of the forthcoming delimitation process, there is need for Zec and other electoral stakeholders to embark on intensive voter education programmes, particularly focusing on delimitation.
"There is also need to ensure the decentralisation of voter registration from the district and provincial offices to strategic places where large numbers of people gather," Zesn said.
Legal think-tank, Veritas has also red-flagged the delimitation exercise saying it may be flawed due to inadequate time between the 2022 census and January 28, 2023 the deadline for the completion of the delimitation process with only four months left for the final delimitation report to be published.
Follow us on Twitter @NewsDayZimbabwe
Related Topics