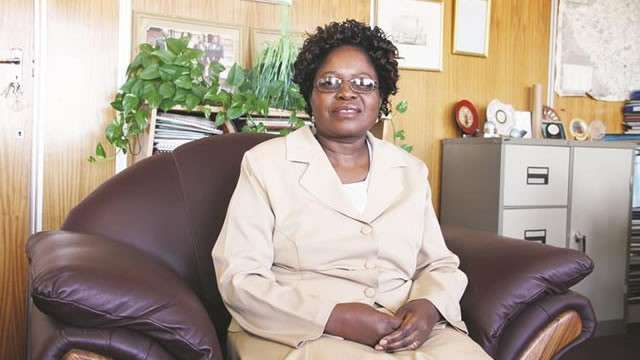 THE Justice ministry has gone for years without accounting and declaring dividends for two investments made using taxpayers' funds, Auditor-General Mildred Chiri's report has revealed.
Chiri's report on the appropriation accounts, finance and revenue statements and funds accounts for 2021 showed that the Ministry of Justice, before 2017, bought 11 048 Colcom Limited shares, but returns had not been submitted. Share certificates could not be located.
The ministry in 2007, invested in a private company called Pamberi/Qhubekani Investments (Pvt) Ltd with an initial capital of ZW$40 000, but this investment was not disclosed in the consolidated statement of public financial assets for the year ended December 2019.
The statement of public financial assets reflects the loans issued (and still outstanding) and investments by the government in various institutions.
"The ministry was later issued 11 048 shares upon 100% takeover of Colcom Limited by Innscor company in 2017," she said. "No share certificates were availed for audit inspection and this investment was not disclosed in the consolidated statement of public financial assets for the years ended December 31, 2017, 2018 and 2019."
Chiri warned government investments might not be traceable and accounted for.
"Treasury should account for the 11 048 shares invested in Colcom Limited and returns realised from this investment since the year 2017," she said.
In response, the management at the ministry said: "The observation has been noted and this investment in Colcom is again not known by the Treasury, nor was it disclosed in the ministry's statement of public financial assets. We have now requested the Ministry of Justice and Legal Affairs to avail the necessary documents, including share certificates so that we can record them and adjust our records."
On the Pamberi/Qhubekani investment, Chiri said: "In addition, no Treasury authority was availed for audit inspection to support the formation of the company."
In response the Justice ministry management said that investment in a private company by the Department of Prisons and Correctional Services had not been disclosed to the Treasury.
However, it went further to say the Treasury was now in receipt of the application for condonation from the ministry.
Pamberi/Qhubekani focuses on farming and ranching.
Chiri warned that the government might not realise financial benefits from the invested public funds if the investment was not recorded and returns monitored.
She recommended that the Treasury should account for the investment made in Pamberi/Qhubekani and dividends generated since 2007.
Chiri also said the Treasury should put in place a system to monitor and account for all investments made by line ministries, departments and agencies.
Related Topics