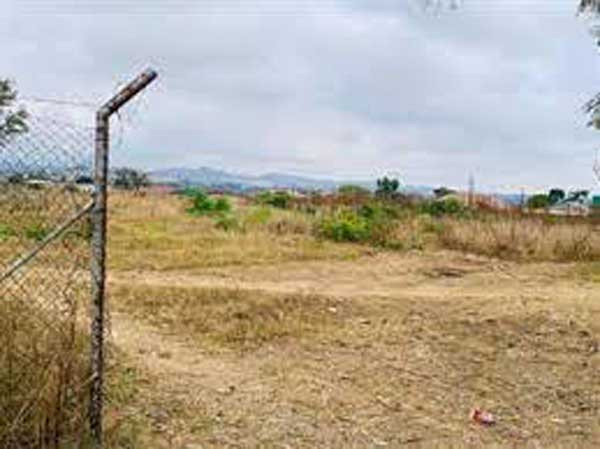 POLICE are investigating allegations of illegal sale of housing stands involving Bulawayo councillors and management.
The case came to light following a council attempt to repossess a housing stand in Emgwanini high-density suburb.
Latest council minutes reveal that chamber secretary Sikhangele Zhou received a letter from the Police Criminal Investigations Department (CID) in relation to the case.
The minutes partly read: "The chamber secretary reported that the following letter had been received from CID Commercial Crimes Division: 'This office is investigating a case of fraud as defined in section 136 of Criminal Law (Codification and Reform) Act [Chapter 9:23] regarding residential stand number 5951 Emganwini, Bulawayo in which Bulawayo City Council (BCC) is being cited as the accused after it allegedly repossessed the said stand fraudulently'."
According to the minutes, police requested BCC to nominate or appoint, through a council resolution, its representative in the criminal proceedings.
"Your co-operation in this matter is greatly appreciated," further read the police letter referenced to ZRP Tshabalala CR 111/06/22 and CID Commercial Crimes Division Southern Region DR 09/07/22.
The council recommended that Dictor Khumalo, the director of housing and community services be appointed council representative in the matter.
Details are still sketchy as to who the complainant was, and what really transpired in the alleged fraud case.
The matter is pending.
The probe into BCC follows complaints by residents' representative groups and other stakeholders, particularly on issues relating to the allocation of housing stands and flawed tender and procurement processes.
In 2020, the Zimbabwe Anti-Corruption Commission (Zacc) also launched an investigation into allegations of corruption involving city fathers and management for flouting tender and procurement procedures and illegal allocation of housing stands.
Khumalo was later arrested by Zacc on charges of flouting tender and procurement processes as set out in the Public Procurement and Disposal of Assets Act.
In an unrelated matter, BCC has failed to print and send statements to ratepayers for August and September following breakdown of its heavy duty printers.
In a notice to the ratepayers yesterday, town clerk Christopher Dube said the machines were undergoing repairs.
"The City of Bulawayo would like to advise members of the public and customers that heavy duty printers used to print bills/statements are currently undergoing repairs and maintenance," Dube said.
"As a result, the City of Bulawayo will not be printing and sending bills for the months of August and September."
The development comes as residents have expressed concern over inflated and questionable estimated bills.
Some residents have been receiving water bills of up to $100 000 at a time when the local authority is being forced to use estimates due to a shortage of meter readers.
Dube advised account holders to access their statements through the Short Message Service (SMS), while waiting for printed statements.
He could not indicate when the problem would be resolved.
To avoid huge Zimbabwe dollar bills — residents have since called on the local authority to bill ratepayers in foreign currency, but BCC advised residents to submit meter readings to the city council to avoid being overcharged.
BCC is currently indexing rates and tariffs against the US Dollar based on the prevailing interbank rate at the time of billing.
Follow Silas on Twitter @silasnkala
Related Topics