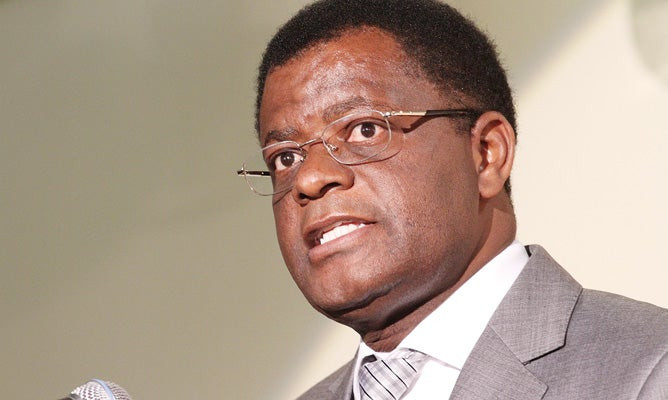 HIGH Court judge Justice Joseph Mafusire has dismissed an application by ex-NetOne chief executive Reward Kangai, where he was seeking to declare a provision in the Labour Act unconstitutional in his long-running labour case against his former employer.
Kangai had filed the application together with Tafadzwa Sakarombe, where they cited the Labour minister and NetOne Cellular as respondents.
The duo wanted section 93(5a) and 93(5b) of the Labour Act (the impugned provisions) be declared unconstitutional because they are inconsistent with other sections of the Constitution.
But Justice Mafusire dismissed the application stating that it was not clear what he wanted and that he failed to approach the courts when need arose.
"A court order must be complete in itself. The nature and extent of the relief granted must be self-evident on the face of it. It should not require an interpretive process or a reference to pleadings," Justice Mafusire said.
Kangai and NetOne have been locked in a legal battle since 2016. He is challenging the termination of his employment.
The Labour minister upheld the termination of Kangai's employment, but directed NetOne to pay some money in line with terms and conditions of his employment.
In terms of the law, once this is done, the minister is expected to apply to the Labour Court for confirmation.
Kangai in his application argued that he had been denied equal protection and benefit of the law.
Justice Mafusire said Kangai was, however, aware of remedies available in his case and should have approached the courts when his several letters to the Labour officers were ignored.
"Having gone nowhere on that front, he could have approached the court for relief. His decision to launch this constitutional application is, therefore, strange ... for the reasons above, the applicant's constitutional application is ill-conceived," the judge said.
"There is no constitutional matter before the court. Thus, both the constitutional relief and the consequential substantive remedy sought by the applicant cannot succeed. The application is hereby dismissed with costs."
Related Topics