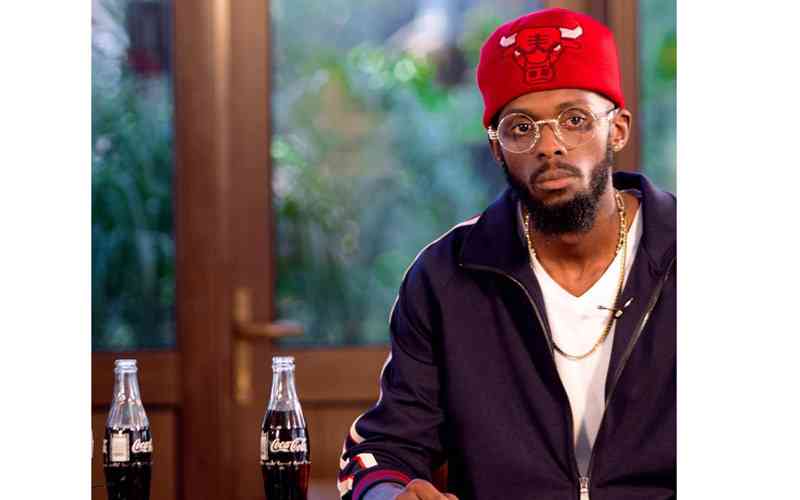 WITH a few days into the new year, Heart & Soul Broadcasting Services (HStv) has announced the return of the Unsigned Red Mic concert which is set for February 18, at Alliance Francaise in Harare.
HStv offers radio and television web casting services — and is part of Alpha Media Holdings (AMH), the largest privately-owned media house in Zimbabwe which also publishes NewsDay, The Standard, Zimbabwe Independent and Southern Eye.
AMH has more than 2,5 million unique visitors every month and 25 million page views on its digital platforms — since the launch of HStv in November 2018.
About a year after its launch, HStv hosted the inaugural edition of the Unsigned Red Mic concert in 2019 before suspending it due to the COVID-19 pandemic.
In making its return, popular award-winning hip-hop artiste Takura (Takura Bernard Shonhai) has been confirmed as the concert's headlining act.
He will share the stage with unsigned artistes whose names are yet to be released.
The Unsigned Red Mic concert will be livestreamed for the public on HStv and NewsDay's digital platforms with a reach of more than 800 000 followers.
HStv broadcasting services general manager Olga Muteiwa told NewsDay Life & Style yesterday that the concert will give artistes an opportunity to network with potential business partners and their audience.
"At HStv we are passionate about uplifting the youth and we are committed to giving young talents a platform to showcase their musical, artistic and social talents," she said.
"Through our dedicated show, Unsigned Hype we provide a platform to empower and promote local unsigned talent giving them a chance to be noticed and discovered so as to inspire a generation that was told that entertainment is not a "real" job,"
Muteiwa added: "The programme (Unsigned Hype) has become a safe space for trending conversations for aspiring artistes and the conversations are for the youth by their peers."
Turning to the forthcoming Unsigned Red Mic concert, Muteiwa said the event was aimed at bringing exposure to unsigned artistes.
"We had the opportunity to host the first edition of Unsigned Red Mic event in February 2019 and it was a resounding success with performances that came from artistes such as Tammy Moyo, Sani Makhalima, Taurai Mandebvu and So Profound, among others," Muteiwa noted.
"After the COVID-19 outbreak, we had to put the show on hold due to the COVID-19-induced lockdown restrictions and this year marks the return of the concert where unsigned artistes can perform. We are inviting music producers, corporate clients and event organisers to the concert to witness Zimbabwe's up-and-coming unsigned young talent."
Muteiwa highlighted that the concert will be a two-in-one show as it will also be used to celebrate the month of love.
"As we bring back the Unsigned Red Mic concert this year, Takura who in 2016 was a rising star in the music industry meaning that he was an unsigned artiste not long ago will be our headlining act," she said, adding that having Takura as the main act at the concert would help them achieve part of their goal which is uplifting and inspiring the young unsigned artistes.
"Our headlining act for Unsigned Red Mic concert (Takura) recently blessed the nation with love songs such as Wandachiza which now has over a million views on YouTube and Goosebumps is a testimony to the unsigned artistes that it can be done, and it is achievable to succeed in the music industry."
Muteiwa said the search for unsigned artistes to perform at the concert was currently underway.
"We have already started the search for unsigned artistes set to be part of performers at the event. The auditions are being held online, running on Facebook from today (yesterday) to Friday, January 20," she said, adding that people should follow @HstvZim on Twitter or Heart & Soul Zim on Facebook for more details.
"The unsigned winners will be announced on January 22 in The Standard newspaper and NewsDay's edition of January 23 as well as plug-in social media posts that can be used to relay the same message while HStv will provide the visuals."
Muteiwa promised that this year's edition of the Unsigned Red Mic concert will be a night to remember as performances will be from unsigned musicians, slam poets, and dance groups, ensuring that most genres of unsigned talent are given a platform.
Related Topics