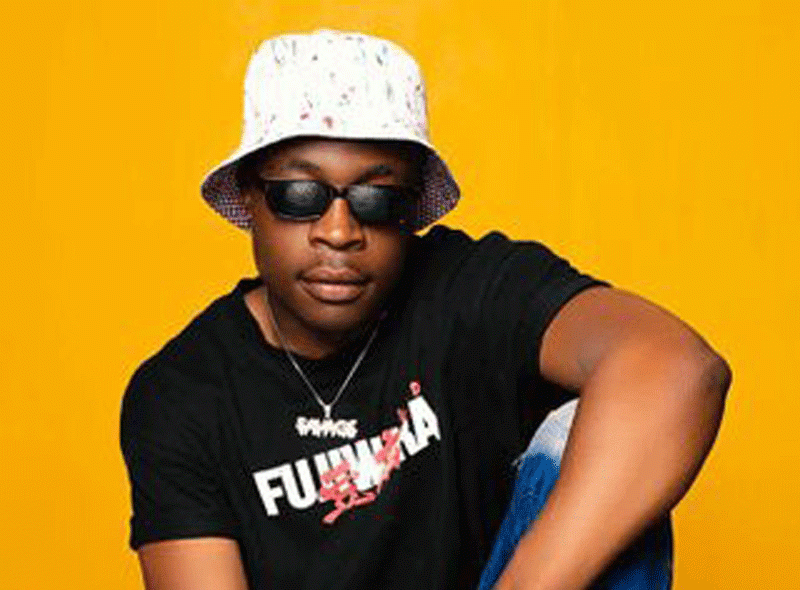 ZIMBABWEAN hip hop music star, Mukudzeyi Chitsama, popularly known as Holy Ten, dropped a fresh album on January 6 amid an outcry from fans over his apparent "rebuttal" of his recent collaboration with Zimdancehall guru Winky D.
The 23-year-old college dropout has attracted a lot of negative comments across social media platforms after he commented on the politicisation of his song with Winky D, Ibotso. Holy Ten tweeted: "Please do not inject politics in a project that I have been proud to be part of."
He went on to add: "I regret it now, honestly."
It is this last bit of his tweet that raffled Winky D die-hard fans' feathers who felt that it was disrespectful of him to regret working with the proclaimed King of Zimdancehall.
Part of the criticism was that he was afraid to stand by his word and what he sang about in Ibotso because he feared a backlash from the ruling Zanu PF party from which he is allegedly benefiting from.
However, the tantrums have not stopped the self-proclaimed Leader of the youth to release new music. He announced on January 4 that he was set to drop his latest album titled Book of Malachai, which indeed arrived on January 6 during a launch in Harare at Wood Pub & Grill.
Pictures that emerged on social media the following day after the launch showed that the event was attended by a commendable bunch of merrymakers. The album is comprised of Zvivindi, The book of Malachai, Gomba Reshumba, God is not on Holiday, Deep down Zaka, Miscommunications, Aba Father, Crown and Can't Get the crown.
According to one Bible research website: "The Book of Malachai in the Bible sums up what the whole Hebrew Bible has been pointing to — God's people cannot be faithful to the covenant. They've failed again and again. And while God will deal with their sin, he will not abandon them. He promises to redeem a remnant and send a Messiah to fulfil his covenant promises."
Thus, the message of God's faithfulness even when his people sin against him is carried in Holy Ten's new album. The artiste has urged his fans to await visuals for each song on the album with that of Zvivindi already dropped on January 9. In the song Holy Ten talks about the shocking courage that someone has to have to be romantically involved with a married man. As shown in the video, Holy Ten dressed as a messenger of God, tries to preach to a young woman about the dangers of being involved with a married man who has a family and a wife at home.
Holy Ten has also collaborated with Michael Magz and a South African Hip-Hop and RnB Brother Duo MajorSteez on the song God is not on holiday. The song talks about the power of prayer saying: "The only power that I know is prayer."
The song has wowed many listeners because of the similarity between Holy Ten and Michael Mags' voices, which has brought out a unique feature to their piece of art.
Holy Ten continues to deliver what his fans like most about him, which is relatable message of hardships in life. Although some believe his comments on Ibotso may have signalled his downfall, he has vowed to soldier on with his craft in his own way.
In his song Crown, off the new album, he talks about how hard it is to live under the spotlight of fame and attention. In the song he says: "Mundiregerera, pamwe ndiri wrong, pamwe ndiri kutonyepedzera (Forgive me, I may be wrong or I might be pretending)."
The album being released at a time the majority of music lovers are glued on Winky D's Eureka Eureka has been criticised as a wrong move by some people. However, Holy Ten still brags that he is the Leader of the youth and best at what he does. He obviously has some talent given the popularity of the currently trending collabos Loss featuring Nicky Genius and Ibotso featuring Winky D.
Related Topics