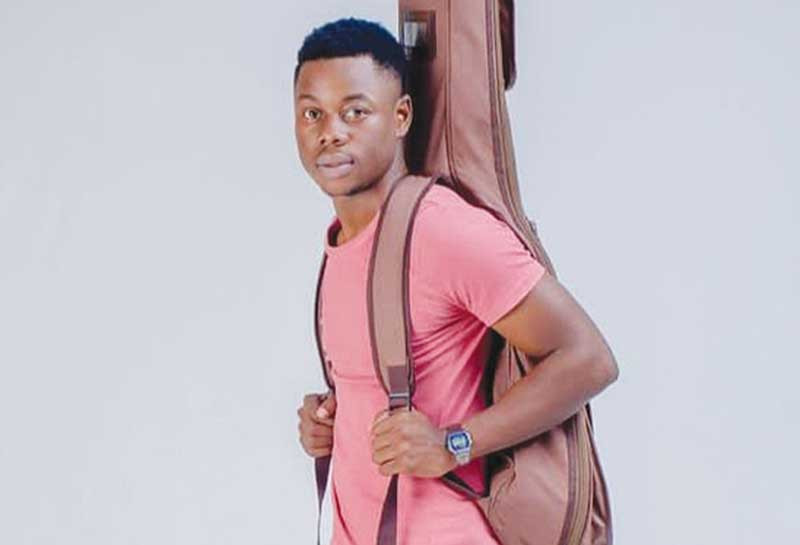 WHEN it comes to the admiration and praise for the quality of works of art in the creative industry, often times the crew behind the scenes is frequently left out in the matrix. The people who produce the magic behind the scenes receive little to no salutation, with all the praise bestowed to artists who are mostly at the end of the process.
Dancehall chanter Freeman, real name Energy Sylvester Chizanga is riding high with his latest 13-track album titled David & Goliath. The album features Jamaican singer Chris Martin on track Zimbabwean Queen that has an accompanying video.
NewsDay Weekender caught up with one of the album's producers, Ngonidzashe Blessing "Shamex" Shamudzarira (29).
Background
I was a guitarist at Shabach the Band and learnt so much about music from a genius called Jeremiah "Spirit Fingers" Mutsakani. Upon leaving Shabach the Band, I needed a new start in music. I had ambitions to produce and re-define myself and my role from just being a guitarist to something more. After a short stint with Tammy Moyo's band, Leeroy "Tama" Kasepa, the band director and drummer at HKD (Freeman's camp) took me on board. That is when I really got the platform to express myself musically, not just as a player, but as a producer and arranger. I am happy to have been involved in so many productions either as a guitarist or assistant for so many top artistes in Zimbabwe.
Becoming a producer
I am a self-taught music producer. I learnt music production on my own, mainly through online courses and by spending time in the studios with other producers and artistes who then helped me to hone my craft.
Sound trademark
I cannot say I have a type of sound that defines me. One would expect me to be heavy on guitar and indie pop, but I believe I can do anything required of me on that particular day. Music is so diverse I would not want to limit myself to a specific genre. If you listen to What is Your Name by Freeman, then Gomba and Ndibvunzewo, I guess the only similarities would be the presence of an almost lively feeling to the tracks.
Working with Freeman
The most difficult thing for new and other up-and-coming producers in the country is having a big artist such as Freeman trusting your sound or to take a chance with your production that in all fairness, has not been heard. I must have sent and played him 100 beats before he committed to any. My first song with him was titled What's Your Name. We also did Gomba together with Sunshine and that was a banger till today. On the latest album, I produced Komborera and Ndibvunzewo and had my hands on a lot of the production, mixing and mastering of the other tracks. Working on this album has impacted me positively in so many dimensions. It is a testament to teamwork and collaboration working with the HKD band, all the producers and engineers involved, including Oskid the producer. It reaffirmed my desire and passion to produce and continue to improve and not sound like anyone, but myself. It marked the beginning of a great catalogue. I have been involved in so many productions either as a guitarist or "assistant" for so many top artistes in Zimbabwe and this project marked the beginning of my personal catalogue.
Other productions
I have not worked with many local artists as an individual but I have collaborated with many producers on many productions over the years. My guitar lines and production are on many hit songs such as Safe and Handipere Power by dancehall singer Nutty O, Ndodzungaira, Mbwende, Boi Boi and Murder by Jah Prayzah. I have also worked with urban groovers ExQ and Trevor Dongo, hip-hop singer Takura, Poptain, Tammy Moyo and Nyasha David to mention a few.
Role models
I am a big fan of Zimbabwean producers all over the world. My all-time favorite must be DJ Tamuka, what he has done and continues to do for the industry is beyond words. I am also inspired by Spirit Fingers, Oskid, Daniel Chiweda, Cymplex, Golden Finger, Rodney Beatz and Kamera among others.
Desires
My wish is to leave a positive mark and influence in the game. I wish to contribute enough to see our industry going head-to-head with other countries around the world. I believe Zimbabwe has the talent in both artists and producers too.
Out of the studio
I cannot imagine myself away from the studio partly because at the moment music is my second job, yet it happens to be my true passion, I think many Zimbabwean artists will understand this. I have always been a musician at heart so I guess if it was not music production it would be live stage mixing or sound in television productions.
Follow Rejoice on twitter @rejoicephi1998
Related Topics