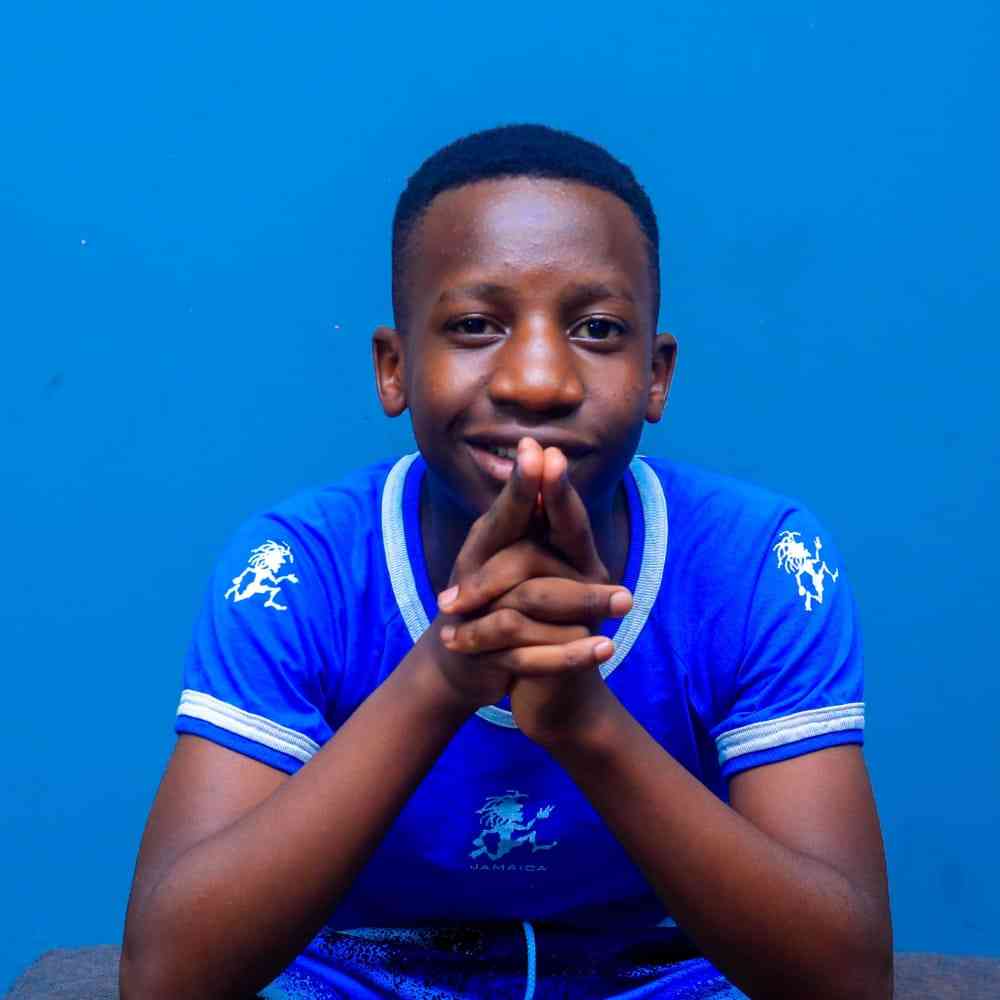 IN the world of football, Cameroon's Samuel Eto'o Fils is considered among the most outstanding African footballers and at his prime, he was regarded by pundits as one of the best strikers in the world.
To prove that he was among the greatest African players of all time, Eto'o won the African Player of the Year a record four times in 2003, 2004, 2005 and 2010.
His unparalleled talent took him to major European Leagues.
From being a striker on the pitch, Eto'o has since risen to a football administrator and is the current president of the Cameroonian Football Federation.
Back home, another "ETO" is slowly building his profile, albeit away from the football pitch, on the showbiz scene.
The pint-sized ETO, born Andre Ndhlovu, is a familiar face on the small screen. He features in the popular television series, Viva Wenera that airs every Monday on national broadcaster ZBC-TV and he is the editor of Bundu which airs on 3Ktv found on DStv channel 293.
No doubt, the 15-year-old and Form 2 student at Churchill Boys High in Harare is destined for great heights, if comments from those who see him in action on the small screen are anything to go by.
The multi-talented teen wears many jackets apart from being an actor; behind the scenes, ETO is also a film producer, editor and technical director at Talent of Steel, a Harare-based production house that is behind a number of local television series and short films.
Description
ETO is a 15-year-old scholar born in Chitungwiza. I am doing my Form 2 at Churchill Boys High in Harare. I can describe myself as a humble and hard worker. I got the moniker ETO for the character I play in Viva Wenera.
Exposure to film
I believe I am among the few youngest filmmakers in Zimbabwe and an actor too. I started acting when I was still young. My dad, Eddie Ndhlovu, who happens to be the executive producer of Viva Wenera and also creative director at Talent of Steel, is the one who exposed me to the world of film by taking me to his shoots when I was around five years.
I was keen to learn and above all, impress him so that he would keep taking me to his shoots. I would tag along to my dad's shoots where I was the runner boy, changing and charging camera batteries and carrying the camera bag.
My acting then started when I was about six years old when I appeared on a number of ZBC dramas and short films.
Inspiration
I draw much of my inspiration from my father; he is a hard worker and a visionary, my role model. My dad is the one who has taught and continues to teach me some of the skills that I have come to master in this filmmaking industry. I hope nothing is going to stop my journey and dream to become a great filmmaker.
Featured productions
I have featured in many projects that include Viva Wenera, Dzemudanga, Pressure Zero — a sitcom currently showing on YouTube, and Headmaster, a short film about child trafficking, among other productions.
For Viva Wenera, I am also the technical director, while on Headmaster, I also do the edits. On Pressure Zero, I do the edits again and also direct the show.
I am also the one editing the latest drama series, Bundu that captures poaching issues.
Off trends, video editing tools and techniques
As I am not much active on social media, I then utilise that time to go on the internet on film sites and YouTube so that I am up to date on the current trends.
It is important that as an editor, you have to be ahead of post-production skills since they keep changing with the advent of technology and trends. For my edits, I use Adobe collections including Premiere Pro, After Effects, Audition and Davinci also.
Shooting and editing music videos
I am not yet into commercial music videos because most of my time I will be doing post production for television shows, but whenever I find time, I do music videos for my close buddies.
The latest video I have done is for Henry Panda called Life in The Dark. I am also in post-production of Drayy's new video.
Balancing school and filmmaking
It is a bit of a challenge, but I try my best to balance the two. My mum is strict when it comes to handling the two because school is also important in this equation.
Lessons learnt
I did not face many challenges venturing into the world of filmmaking because my dad was very hard on me.
He wanted me to learn the hard way and he did not favour me as his son and I thank him for that because it helped me a lot as I was also learning from the best.
I have learnt a lot through the film journey and like my father always says, it is all about passion and love, and true to his words, this has seen me pursuing my talent. I believe hard work helps anyone to achieve his or her goals.
Desire
I would love to start my own television company.
Favourite food, soothing
I love eating in general and I am not that choosy when it comes to food. I play games on the computer with my siblings to relax.
Follow Winstone on Twitter @widzoanto
Related Topics