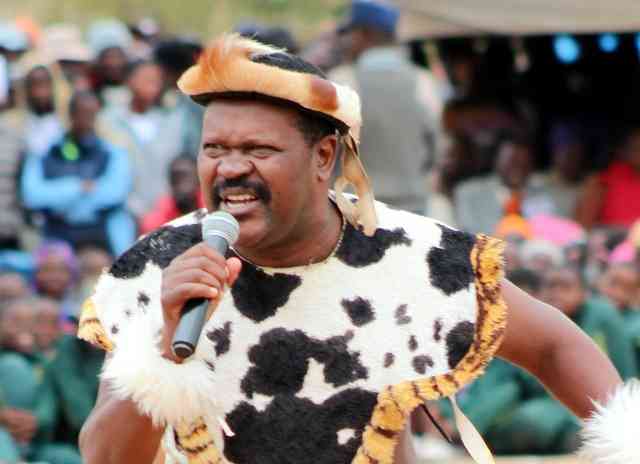 RENOWNED artiste Albert Nyathi has challenged men to take a leading role in ending gender-based violence (GBV) against women and girls.
Nyathi believes, because men are the major perpetrators of various forms of violence targeted at women and girls, they must be at the forefront of fighting the vice.
The celebrated poet-cum-singer made the remarks on Monday in the capital at the launch of the Spotlight Initiative Campaign being conducted in partnership with the UN Women to fight GBV in public spaces.
"We all have a role to play as we strive to eradicate gender-based violence, particularly in public spaces. There are some boys and men who just sit in public places to heckle women, making nasty remarks. That should stop," Nyathi noted.
He further stated that women deserve freedom to enjoy their rights enshrined in the Constitution.
"Animals cannot behave better than human beings. A male animal will never stand by while its female counterpart is being attacked. Likewise, men should stand up and protect every woman. I would say to men, treat every woman the way you would like your sister or daughter to be treated," he said.
The Spotlight Initiative Campaign, funded by the European Union, has established safe markets in Epworth and Bulawayo to economically empower female informal traders and shield them from various forms of abuse.
Female vendors bemoan various challenges which include theft of their wares, sexual harassment and bullying by male competitors.
UN Women deputy country representative Loveness Makonese said it was important to address gender imbalances in the market since women were significant participants in the informal sector.
"Women are often disadvantaged as they try to thrive in businesses. They endure various struggles which include sexual harassment, physical violence or insults. These forms of violence deter them from competing fairly against their male counterparts," she said.
Makonese believes there is a need for a collaborative approach to fight this problem.
"It limits their access to public services such as employment or recreational facilities and will ultimately negatively impact on their health. We are fighting to eliminate all forms of gender-based violence and create an environment that allows women to thrive in their businesses," she added.
Follow us on Twitter @NewsDayZimbabwe
Related Topics