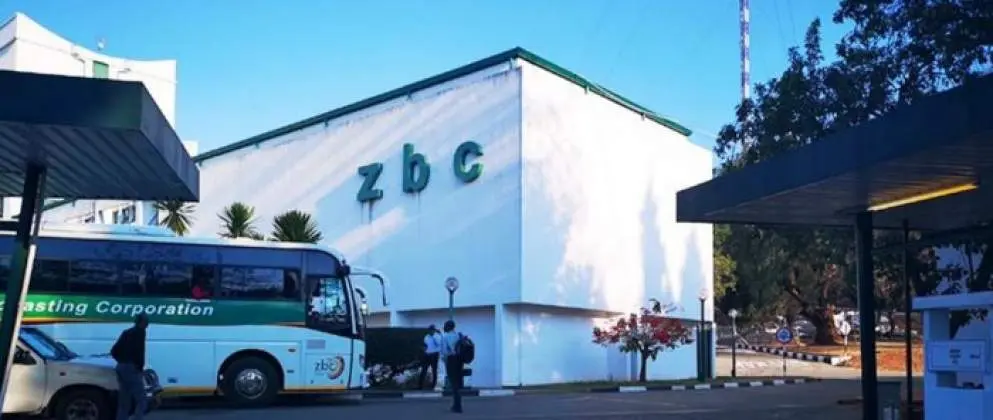 THE Zimbabwe Broadcasting Corporation is now the chief architect of tribalism and regionalism, through the airwaves.
All its stations have now been turned into de facto Shona and English channels just to marginalise Ndebele as the third largest language. And the presenters, should I say the staffers, do it with arrogance and haughtiness.
Now, one cannot tell whether a particular programme is meant to be in English or Shona: "You know what, hanzi iwe you don't know anything".
Programmes that are supposed to be national so as to cater for everybody must be broadcast in English, the language of "record" and communication.
I am talking about topical programmes such as health, in which there are experts to answer and explain technical matters for the public.
Presenters must make it clear to the listeners and the guest speakers from the outset that the programme is strictly in English so that it is national both in content and in policy.
The relevant ministry must make it clear to ZBC management that there must be a consistent policy at the national broadcaster, nation-building and unity enhancement, otherwise the National Peace and Reconciliation Commission stands for nothing.
We know that successive colonial governments were racist to the marrow and yet we know too that they had a coherent policy of meeting the expectations and needs of both races and tribes practically in everything across the board in their respective domains.
And yet what we have been seeing and hearing from ZBC is explicit tribalism and those in power condone it by being silent.
In fact, ZBC is merely an extension of the State, that is to say government, and that is to say the Zanu PF party.
The affected party, the Ndebeles, are quiet about their marginalisation through a State institution.MDC to MDC-T (of the late Morgan Tsvangirai) to Citizens Coalition for Change, the Ndebeles are their bastion of unflinching support.
The opposition is saying nothing about the matter and yet from MDC to MDC-T (of the late Morgan Tsvangirai) to Citizens Coalition for Change, the Ndebeles are their bastion of unflinching support.
If racism was an evil to trigger a war of international proportions, so should tribalism to trigger national debate.
ZBC can stop its divisive and insulting conduct yesterday; the opposition can rethink its politics in respect of the Ndebeles. What has been happening in the past is still happening and will continue.
For the Ndebeles, nothing comes on a silver platter. Now they want Khupe's constituent support after tossing her back and forth and after rendering her politically moribund. She is now at their mercy. –Martin Stobart
Matabeleland communities feel effects of climate change
VILLAGERS in Bubi ward 19 are living in fear after a herd of elephants invaded their fields. The invasion, which began a week ago, has resulted in the destruction of crops and field perimeter fences.
Settlements set up on wildlife corridors are prone to invasions. However, the problem has in recent years escalated as a result of climate hazards.
El Nino-induced dry spells have resulted in the division of water sources and shrinking of food reserves in wildlife habitats, thus forcing wildlife species that include elephants and hyenas to invade nearby human settlements.
The little field produce that was salvaged from the dry spell has been gobbled by elephants, threatening household food security.
Communities are now afraid that they will not be able to provide food for their families.
According to villagers, elephants, now roam all over increasing chances raising fears of wildlife-human contact, which bears tragic consequences.
The fear has been compounded by schools opening, where children leave their homes at dawn to attend school.
Children will not be able to attend schools opening in the next few days as a result of the presence of elephants in the ward.
Last week, a villager reportedly ran for his life after encountering the jumbos on his way to the main road to board a bus.
Bubi Rural District Council has since dispatched a ranger to ward off the elephants.
However, as a result of the perennial nature of the problem, adaptive mechanisms should be employed to enhance peaceful coexistence between local people and elephants.
The local leadership is currently carrying out an assessment of crop loses incurred so far as a result of the invasion.
The Matabeleland region has, in the past few weeks, experienced the adverse effects of climate change characterised by hailstorms, heavy rainfall, heatwaves and wildlife invasions.
In Nkayi Ward 6, hailstorms have destroyed homes, crops and other small livestock which include poultry and goats.
Limited knowledge and awareness on climate change coupled with the absence of relevant disaster risk reduction strategies has left communities helpless in the face of tragic consequences of climate change.
Habakkuk Trust is currently implementing a local governance project that seeks to enhance citizen participation in natural resource governance.-Habakkuk Trust
Impact of gender stereotypes on women
THE Women and Law in Southern Africa — Zimbabwe (WLSA Zimbabwe) has just published a report on the Impact of Gender Stereotypes on Women's Full Political Participation.
Among other things, the report highlights that despite constitutional provisions in sections 17, 56 and 80 clearly outlining gender equality only women were still getting a raw deal.
Despite the progressive legal provisions outlined above, women in Zimbabwe continue to face discrimination in politics on the basis of gender. Zimbabwe continues to lag behind on gender equality.
Women in Zimbabwe constitute 52% of the total population and yet this numerical advantage has not been translated into the number of leadership positions occupied by women.
From the 2018 election results, only 13,3% of the 1 958 ward councillors were women, 48% of the senatorial seats were occupied by women and 31,5% of the 270 National Assembly seats were occupied by women.
These appalling figures that are not in sync with the national demographical data are an indictment on the country's commitment to achieving gender equality and equity.
Social and cultural practices rooted in patriarchy, low levels of education and limited financial muscle are some of the inhibiting factors that continue to stall progress on gender equality.
The research was, therefore, commissioned to further instigate the perennial problem of low levels of women participation in politics, with a particular focus on gender attitudes in society and how these influence participation of women.
The research intends to inform public policy in Zimbabwe and to make recommendations to various stakeholders who include political parties, policy makers, traditional and religious leaders, independent commissions that support democracy and civil society organisations. –WLSA Zimbabwe
Related Topics