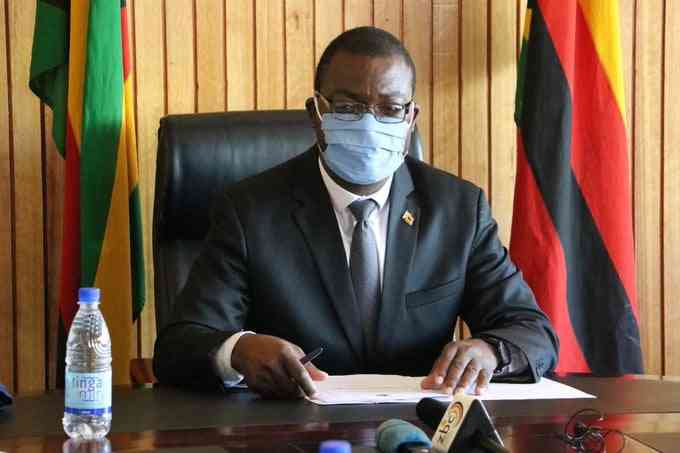 HIGHER and Tertiary Education minister Amon Murwira recently made remarks which had they not been tragic would be laughable. He shockingly declared to graduate teachers at United College of Education in Bulawayo that they can go ahead and open schools to cover the over 4 000 schools deficit in the country.
As Amalgamated Rural Teachers Union of Zimbabwe (ARTUZ), we have long pointed out that part of the reason why our education is facing crises is because of incompetent public officials. That a whole minister doesn't see how misplaced his statement is leaves a lot to be desired. If he can be so deplorable in public, what does he do in private?
As teachers we will, however, take the opportunity to educate him.
Firstly, availability of quality public education is a fundamental right whose provision falls squarely on the State. Provisions of Section 75 relating to private educational institutions were never designed to take the burden away from the State.
In addition, regional and international conventions and instruments are clear on the duty of the State in providing accessible quality education for all. As a Pan-African organisation, we will refer Murwira to Article 17 of the African Charter on Human and People's Rights concerning education as well as the Dakar Declaration for finding education.
Given this background, it is reckless for a government official who sits in Cabinet to suggest that education provision will be left into the hands of graduate teachers. The majority of the 4 000 plus school deficits are in remote rural areas, fast-track land reform programme communities and peri-urban formal and informal settlements. This is where the majority of our people live and it boggles the mind how Murwira thinks families in those impoverished areas can afford private education.
We wonder if Murwira is aware that public schools have a shortfall of around 100 000 teachers. In addition to exporting the scarce teachers left in Zimbabwe to destinations like Rwanda, Murwira wants the few remaining to go to the private sector. Why is the current government sabotaging public schools?
Murwira is obviously alive to the reality that no graduate teacher has capacity to set up a proper private school, only the ruling party elite can afford to create these private schools. Murwira's sentiments were meant to legitimise the proliferation of private schools, schools owned by the ruling elite. Teachers are being exploited in such schools and we hope the graduate teachers understand that they are being lured to private schools to be exploited.
As a union we maintain that sustainable funding of the education sector must come from prioritising the national budget by allocating at least 20% towards education and setting up an education equalisation fund to support infrastructure development. The fund must be supported by part of the Sovereign Wealth Fund through collecting royalties from our vast mineral wealth which is currently being plundered by a few.
To the people and graduate teachers, we say the duty to provide public education and gainfully employing teachers is that of the government which collects taxes. We must continue to demand that it fulfils its mandate.
To President Emmerson Mnangagwa, we encourage you to reconsider some of your appointments. A person of Murwira's standing is not worth keeping in high decision-making platforms. -ARTUZ Information Desk
How did Mnangagwa join Zanu before it was formed?
LET'S correct the distorted issues as per the history of Zanu. It is very interesting that President Emmerson Mnangagwa claims that he joined the struggle in 1962 and this is the period in which he says he joined Zanu.
It is a fact that Zanu was formed in 1963, which Zanu did he join in 1962?
There is no dispute that his parents are Zambians and the question is, is he (Mnangagwa) Zambian or Zimbabwean?
It is also said that he was sent to China in 1963, which organisation sent him? What did he specialise in his training? He speaks of derailing a train towards Masvingo , who had supplied him with the weapons and what types of weapons did he use? It's interesting because there are people who were involved in the arms cache in 1962, does he (Mnangagwa) know them, some of them are still living?
It is said that Mnangagwa spent 10 years in prison, which prison was it? There are people who were with him at a certain prison who are still perplexed on how he was released from prison and those people who served until the 1980s, some are still alive.
Why does he (Mnangagwa) not tell the truth about his background of the struggle, does he want us to expose him?
The truth must be told as it is. If people want to know about some of these things, they must visit the archives to get the true history not all these lies peddled in the media.
This is against the backdrop of the fact that the party was formed in 1963.
The distortion of Zimbabwe's liberation history is so amazing and worrying that the future generations will be left with a lot of lies and untruths.
Surely, how can someone join the party before it is formed?
His biography states that he was arrested in 1965 and convicted for allegedly blowing up a train near Masvingo and spent 10 years in prison. It is said he lost sense of hearing in one ear as a result of being tortured in prison.
Most of his background story is questionable and a true history must be told.-Anonymous ex-Zipra cadre
Child marriage perpetrators must be arrested
AS Girls Collective we are concerned about the death of Nokutenda Hwaramba (15), who died while giving birth at an apostolic sect shrine in Bikita, Masvingo province, on Wednesday.
The incident comes after the untimely death of Anna Machaya (14) at Johanne Marange Apostolic Church shrine in Manicaland province last year. This all points to lack of political will to end violations of girls' rights by decision makers and duty bearers.
We note with concern the impunity of perpetrators of violence against the girl child and call on law enforcement agents to act without fear or favour to end such atrocities against girls. We remind our leaders that girls matter and that leaders have a constitutionally conferred duty and responsibility to protect the vulnerable among us.
Zimbabwe accedes to both international and regional human rights principles in the United Nations Convention on the Rights of the Child and the African Charter on the Rights and Welfare of the Child. Articles 21 and 27 of the African Charter provide for protection of children from harmful practices and enjoins State parties to take "all appropriate measures to eliminate harmful social and cultural practices affecting the welfare, dignity, normal growth and development of the child" and "protection of all children from all forms of sexual exploitation and sexual abuse."
According to UNICEF, Child marriage remains widespread in Zimbabwe. One woman out of three was married before the age of 18. According to the Zimbabwe National Statistics Agency (ZimStat), 33.7% of girls aged under 18 are married. This is one in three girls under 18 years of age.
Young mothers are at a higher risk, especially where no medical care is provided. Zimbabwe is among the low and lower-middle-income countries with "a disproportionate burden of shouldering 94% of all global maternal deaths."
We, therefore, recommend immediate actions by duty bearers and call on them to attend to the following as a matter of urgency:
Those responsible for the death of Hwaramba, including parents, should be brought to book.
In accordance with section 19 and 81 of the Constitution, the State should act to ensure that the best interests of children are always put first.
The Judiciary is the prime protector of human rights for all, especially children.
To end child marriage, girls need to be given the opportunity to develop their full potential as equal members of society.
Zimbabwe is committed to global human rights obligations, therefore, we want to see this commitment in action.- Girls Collective
Related Topics