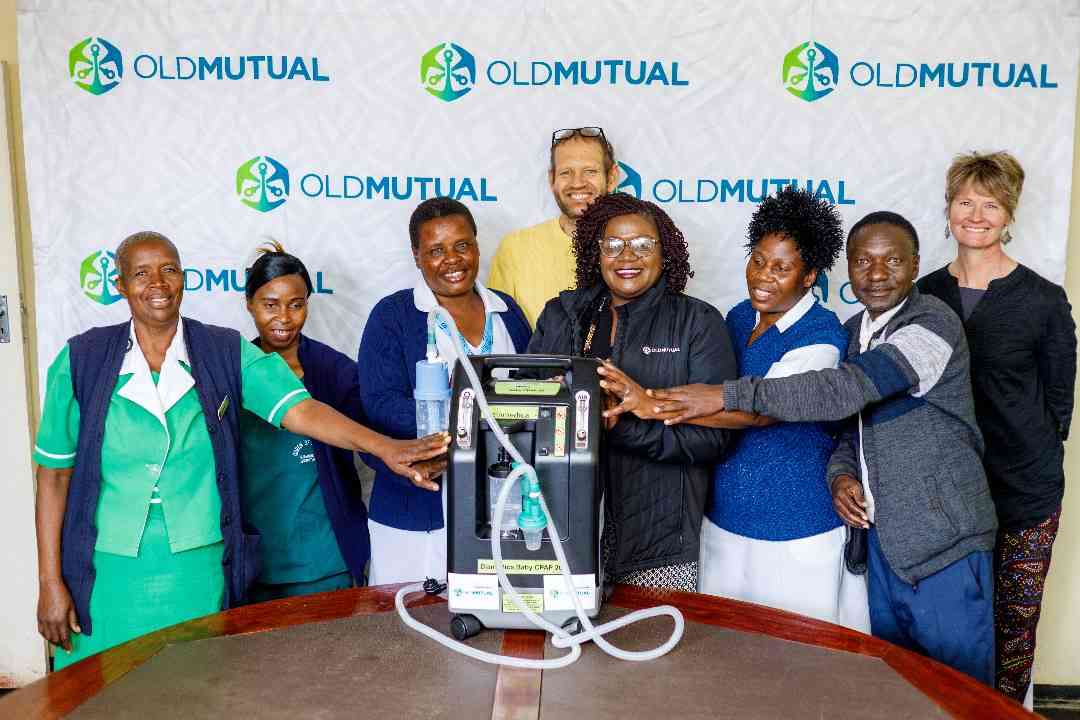 Old Mutual Zimbabwe has donated a neonatal ventilator, the Continuous Positive Airway Pressure (CPAP), to help improve the health of premature babies in the Buhera and surrounding communities.
Murambinda Hospital is a rural community hospital located in the town of Murambinda, Buhera District in Manicaland Province.
The hospital is owned and administered by the Sisters of the Little Company of Mary under the endorsement and supervision of the Roman Catholic Archdiocese of Harare.
It is the only hospital in Buhera District, with a population of nearly 300,000 over an area with a radius of about 100 kilometres.
Old Mutual noted that premature births were a major health concern in Zimbabwe, with an estimated 10% of all births being premature. According to the World Health Organization (WHO), the neonatal mortality rate in Zimbabwe is also high, with an estimated 29 deaths per 1,000 live births, according to the World Health Organization (WHO).
"As Old Mutual, we are committed to being responsible corporate citizens. We believe that our success is tied to the success of those we serve and the communities in which we operate," said Lillian Mbayiwa, Marketing, Public Affairs and Sustainability Executive, Old Mutual Zimbabwe.
"The donation of this neonatal ventilator to Murambinda Hospital demonstrates such commitment and we hope that it will go a long way in improving the quality of care provided by Murambinda Hospital."
The ventilator primarily assists in breathing by keeping the lungs inflated with positive pressure, thereby increasing the survival rate of premature newborns.
"We are very grateful to Old Mutual Zimbabwe for their generous donation of the neo-natal ventilator, a friend in need is indeed a friend indeed and we are happy with the partnership we have with Old Mutual which is premised on serving the community for the good cause of life," said Mr Taruvinga, Murambinda Hospital Administrator. "This donation will help us to improve the quality of care we provide to our patients, particularly the pre-mature newborns who require respiratory support. "
Old Mutual Zimbabwe's donation of neo-natal ventilators to Murambinda will greatly improve the neonatal mortality rate.
Related Topics