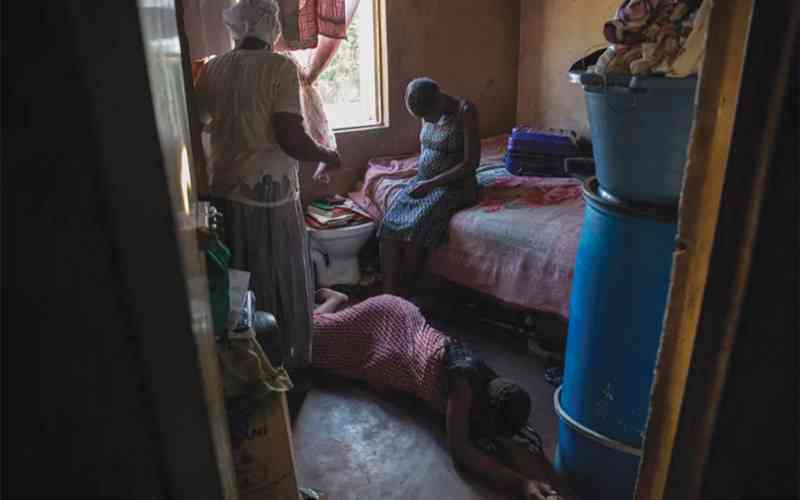 POPULAR Mbare midwife Esther Zinyoro made headlines five years ago when she came into national focus for turning her home into a maternity ward to help expectant mothers in her neighbourhood.
Known as Mbuya Gwena, her traditional midwifery skills were especially pertinent at the time in 2019, because medical staff — junior doctors and nurses — were on strike over poor working conditions.
Her heroics attracted a visit from the First Lady Auxillia Mnangagwa in November, in the week that she had helped deliver 100 babies in her tiny two-room apartment.
Mnangagwa donated foodstuffs and some household goods.
Sadly, her situation has not improved since then, and the continued failings of Zimbabwe's health sector has seen the number of people needing her services increasing.
Still operating from her old squalid lodgings at Mbare's Tagarika flats, Gwena says she assists over a dozen women to deliver every day.
On Thursday, she welcomed NewsDay Weekender with a pleasant and accommodating smile which she maintained throughout the interview.
Mbuya Gwena is well-known in the community, and even children know where she can be found.
But she no longer has a mobile phone and cannot afford one.
The visit by the First Lady, however, made her work easier as more people now appreciate the work she is doing.
"Since the visit, my popularity has increased. I am now known countrywide and the number of people seeking my services has increased," she said.
"I really don't know why they are shunning hospitals and other modern medical facilities by coming here. The visit also liberated me in the way I do my business."
She added: "Soon after the visit, Good Samaritans began flocking to assist with several services and of interest is a man from Mufakose suburb who started to help with water tanks to help with sanitation issues."
The traditional midwife said she relies on her God-given talent, being a prophetess at St John Apostolic Church.
"When assisting the women, I use my spiritual prowess and as a result, I have managed to assist even those with complications that would have been difficult at the hospitals. I even dream about a client's challenge and how they may need to be assisted to deliver safely," she said.
Health professionals are definitely not among her supporters, and have claimed her activities had taken the country's health system backwards.
They even marched to petition President Emmerson Mnangagwa.
"I was afraid of doing my job as there were many critics around. Even nurses at Edith Oppermann Clinic resented me and accused me of stealing their clients until I helped them solve a complex situation of a woman who had differentiated genitalia (not exactly like the usual set up of a woman)," she said.
The clinic is a stone's throw away from her residence.
Gogo Gwena said she believes helping people deliver is a gift from God.
Born in 1949, she has 10 children and 15 grandchildren. Her faith, she says, keeps her going.
Related Topics