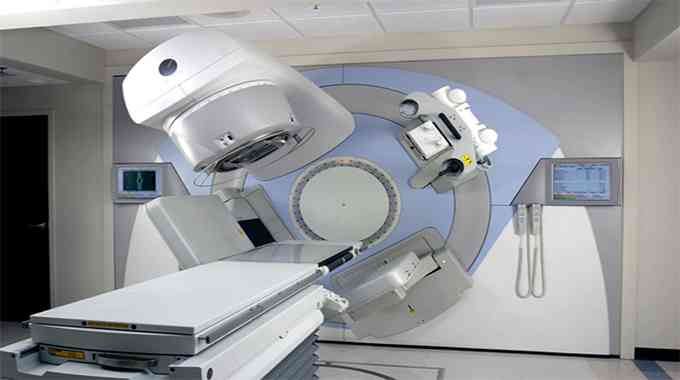 HEALTH ministry secretary Jasper Chimedza yesterday revealed that Zimbabwe has only one functional radiotherapy machine to service all the country's cancer patients.
According to Global Cancer Observatory data, in 2020, Zimbabwe reported 16 083 new cases of cancer and 10 676 deaths due to the disease which commonly manifests as cervical, breast and prostate cancer.
Chimedza revealed this when he appeared before the Parliamentary Portfolio Committee on Health and Child Care led by Ruth Labode to speak on the country's curative cancer care.
Radiotherapy machines are used to treat at least 50% of all cancer cases.
Chimedza said the country's only radiotherapy machine is privately owned.
"In the private sector, we have one of the facilities in Newlands which continues to offer cancer radiotherapy services to both the public and the private sectors. It is not an ideal situation whereby we have one machine working in the country. We need more cancer machines. Patients should not be travelling long distances to access cancer treatment. We need the machines at provincial hospitals," Chimedza said.
"The machines that we have are not outdated. What we need is software updates and a few areas that need to be attended to. But as part of our thrust as a ministry, we want to extend this service to provincial hospitals. The next phase in terms of procurement of radiotherapy machines is replacement of these machines at provincial hospitals so that patients do not keep on travelling from different provinces to access services.
"We are earmarking that all the provincial hospitals will have cancer machines and also the upcoming Lupane Hospital has that provision as well to service patients in Matebeleland North."
Director of pathology services in the Health ministry Max Hove said: "We have the capacity to train our own people who conduct diagnosis in the laboratory for these cancers. Medical equipment is manufactured outside Africa and this particular type of equipment is manufactured in Switzerland. Engineers have to travel from Switzerland to come and look at our machines and evaluate them for servicing."
Over the years, health stakeholders have implored authorities to ensure there is a local technician to repair the cancer machines, instead of depending on foreign skills.
Related Topics