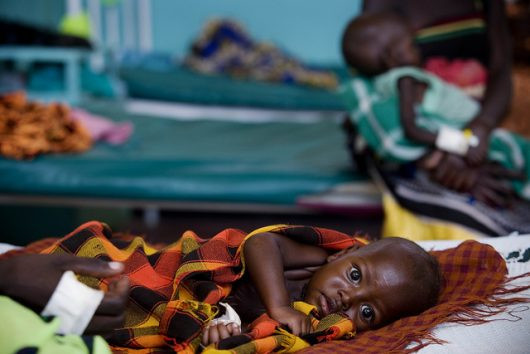 REPORTS that thousands of Zimbabwean children under the age of five are chronically malnourished and stunted, point to a failure by President Emmerson Mnangagwa's government failure to provide for citizens' healthcare needs.
The study compiled by academics Anesu Marume, Moherndran Archary and Saagida Mahomed titled: Dietary Patterns and Childhood Stunting in Zimbabwe, states that malnutrition was widespread, posing long-term survival and development challenges for the southern African nation.
"Macro and micro-nutrient malnutrition have persisted among children below five years. Socio-economic inequalities have seen millions of children failing to grow within the expected optimal growth due to various factors notable being limited access to adequate nutrition, adverse living conditions, high morbidity, and inadequate maternal care," the report read.
These revelations are an embarrassment for a government that prides itself as a new dispensation and brands itself the Second Republic. This shameful revelation sheds light on the failure by the government to fund the health sector and to improve the lives of the majority of citizens.
Budgetary allocations to the country's health sector have perennially remained low in comparison with other sectors such as Defence, hence the recurrent health challenges in the country.
Only last month, the Health ministry's acting finance director Lynette Tennis told the Parliamentary Portfolio Committee on Health during a workshop for legislators monitoring special drawing rights (SDR) projects that very little funds were disbursed from the 2022 health budget.
"The releases have been too little to make an impact to whatever we have to do as the Ministry of Health to achieve our mandate. The hospitals have not been getting support from the Ministry of Finance and as we move forward we received a circular in August that made it worse saying there is need for due diligence to be taken for all procurement that is being done. We are yet to get responses for whatever we submitted to them," Tennis said.
Mnangagwa's government must be serious in addressing the issue of malnutrition to avoid a legacy that has already taken a major battering.
A good healthcare system that provides immunisation, oral rehydration, periodic deworming, early diagnosis and proper treatment of common illnesses can go a long way in preventing malnutrition in the country, especially given that we are not in a war situation, and that we periodically record budget surpluses
Related Topics