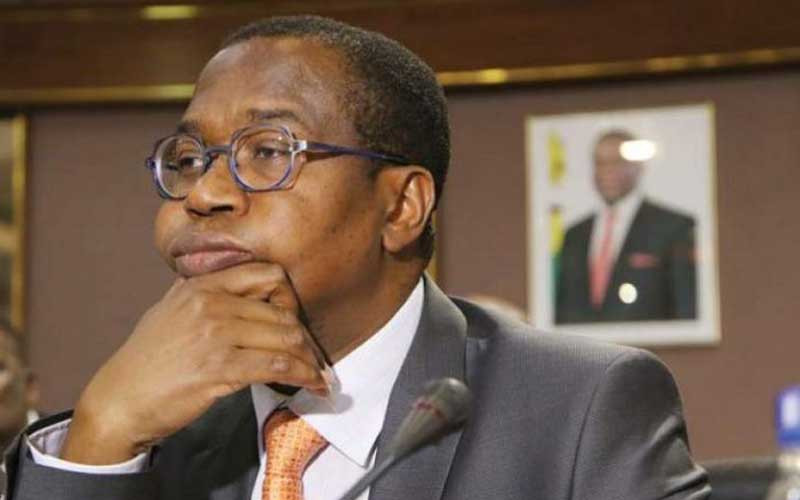 Late former United States President Woodrow Wilson once said: "Wisdom comes with counsel, with the frank and free conference of untrammelled men united in the common interest."
We are reminded of these wise words by the World Bank (WB)'s latest assessment of Zimbabwe's economic performance in its Zimbabwe Country Economic Memorandum (CEM) launched in Harare this week.
In the CEM the WB says Zimbabwe's overall economic growth has largely been sluggish because of, but not limited to, poor economic policies and an informal sector that is too large for any meaningful purpose.
WB senior economist Stella Ilieva frankly told us thus: "Macro-economic policy kept investment very low at 10% of GDP (gross domestic product) which is in fact one of the lowest in the world. Zimbabwe suffered a huge setback largely due to spending beyond its means, weak revenue mobilisation and shortfalls in public finances. It has maintained a large public wage bill, and unsustainable debt and arrear levels which limited the country's ability to borrow and attract long-term investment in infrastructure."
While Zimbabwe is said to have made some commendable economic progress, it still falls way short of achieving robust economic growth given its hair-raising three-digit inflation figures. The WB says the country's hope of attaining strong economic growth lies in its graduating from the current 3,5% annual growth rate to around 15%, while the inflation rate should fall to a single digit, quite a far-fetched prospect at the moment.
This is obviously a tall order for a country which the same Bretton Woods Institution believes has too large an informal sector, catering for at least 60% of economic activity and employing 80% of the country's workforce whose productivity is virtually inconsequential to GDP.
And Finance minister Mthuli Ncube believes: "In the short-to-medium term, we aim to find incentives for the informal sector to formalise through the budget."
While we are heartened that Ncube seems to be aware of what is at stake and somewhat taking heed to WB's wise counsel, we sincerely hope that he will follow through on this by: Not spending beyond the country's means, increasing revenue mobilisation, reducing the astronomical public sector wage bill and decisively work on Zimbabwe's unsustainable debt and arrear levels.
Meanwhile, the 2023 general elections beckon, and if experiences from the past are anything to go by, it would be a major feat if Ncube manages to circumvent the politics that largely got us where we are today.
We sincerely believe the WB is "united (with Zimbabwe) in the common interest" of lifting this troubled economy out of the present economic quagmire and the country should take serious its "frank and free" wise counsel.
It would be a real disgrace, an embarrassment and foolhardy for us to ignore this free and very valuable frank advice.
The country's politicians have been known to have an insatiable penchant to drive populist policies at the detriment of the economy, and we really hope that this time around Ncube and company will be given the chance to do the right thing for the sake of our long-suffering economy and its people.
Related Topics