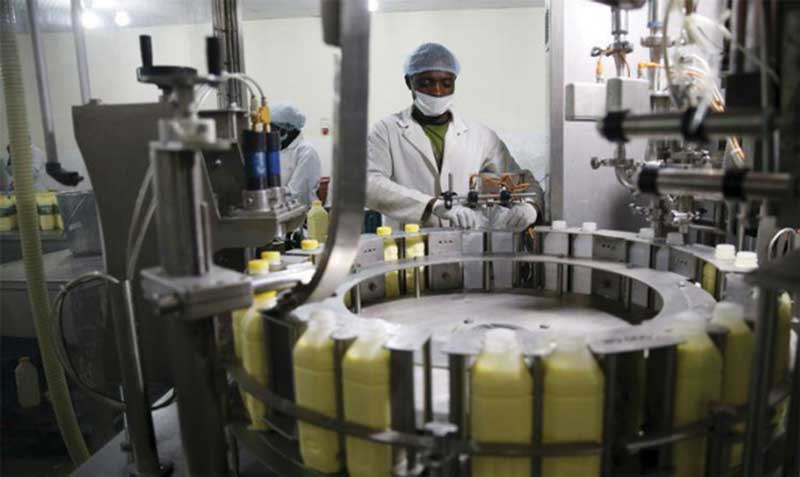 ZIMBABWE'S manufacturing sector requires a stable, affordable source of funding to retool and expand. That has not been the way for some time, given the country's problems with a volatile currency and currency changes, high inflation, political and policy instability over the last decade or so.
The world over, capital markets have been the driver for not only industrial growth, but providing new companies and entrepreneurs finances to realise their dreams.
In Zimbabwe, however, the markets, — stock market, to pension funds and banks who are the traditional drivers of companies' capital requirements, have seen funding drying up.
According to the chief executive of Delta Corporation, one of the largest firms in the country, hard up firms are being forced to look offshore to fund expansion programmes or risk standing still.
"What we must understand is that the capital base in the country has been destroyed. If you go on the market right now and say you are raising capital, who is going to lend you that capital?" Matlhogonolo Valela said at last week's Confederation of Zimbabwe Industries annual congress in Harare.
"Those people who are spending a lot of time trying to capitalise are spending a lot of time on road shows offshore rather than in-shore. If I went to all pension funds today and said I want to raise US$15 million I will be lucky to get US$5 million. The money in the market is short-term in nature."
This is not only sad, but does not augur well for a country desiring to expand its manufacturing base to drive growth towards its target of attaining upper-middle class economy by 2030.
Zimbabwe's manufacturing sector has capital intensive companies that need money to invest in new projects in order to expand their business and to retool for less costly and power intensive equipment.
Without foreign currency or financing from the capital markets, manufacturing firms are limited to their current positions as they lack money to invest in new potential projects for future business expansion.
There is limited scope for expansion of innovation that characterised Zimbabwe's business landscape in the 1990s when companies such as Econet Wireless Zimbabwe, Innscor Africa Limited and a number of locally-owned banks that saw capital markets, along with the secondary markets helping new entrepreneurs to raise long-term funding for investment.
Shunned by international lenders and ignored by their own local banks, Zimbabwe's companies are facing some of the toughest phases of this protracted economic crisis and need authorities to act.
"We don't have capital markets, and we don't have big balance sheets to support emerging businesses," Valela said at the congress.
It is a cry for help that the authorities must heed.
Related Topics