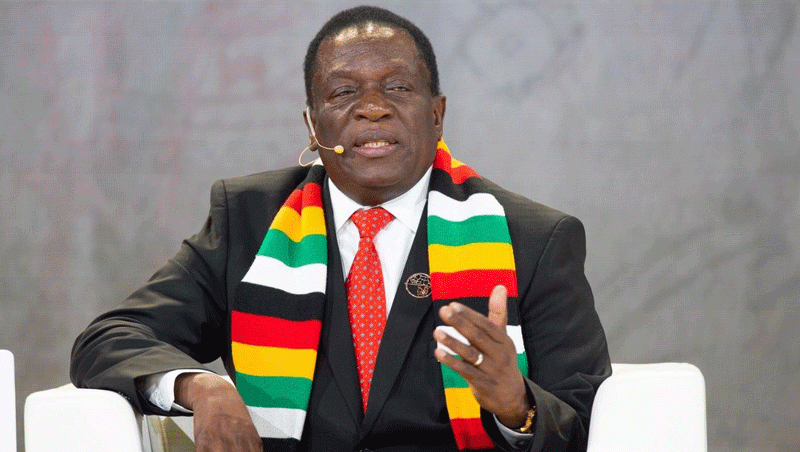 Observations by a top United Nations body that Zimbabwe is not doing enough to resolve the Gukurahundi issue is a serious indictment on President Emmerson Mnangagwa and his government.
The UN Committee on Elimination of Racial Discrimination last week said it was disturbed by reports that atrocities committed during the Gukurahundi violence of the 1980s continued to be a source of ethnic tension in Zimbabwe.
It said many Gukurahundi victims remained traumatised.
The committee said it was disturbed by reports that victims of the atrocities committed in Matabeleland and Midlands provinces were still being barred by state agents from participating in mourning and commemorative activities.
It urged "Zimbabwe to take measures to ensure that mourning and commemorative activities can be conducted without restrictions or threats.
"It also called on the state party to ensure that the National Peace and Reconciliation Commission fulfils its responsibilities to provide a platform for post conflict public truth telling."
The committee's recommendations followed a presentation by Justice minister Ziyambi Ziyambi in Geneva last month.
Ziyambi had claimed that the Gukurahundi issue was a closed chapter and vowed that the perpetrators were not going to be prosecuted because of some purported amnesty.
It is now apparent that the UN experts did not take him seriously and their report should trigger some soul searching by the government.
Mnangagwa made lofty promises when he came into power in 2017 where he said the Gukurahundi issue was finally being tackled after his predecessor Robert Mugabe tried to suppress it during his iron fisted rule.
The government made promises to the victims that they would be allowed to mourn their dead relatives and those deprived of national identity documents were going to be issued with the important documents.
There were also promises that Zimbabweans would be allowed to talk openly about the atrocities without risking being thrown into jail.
Instead of delivering on the promises, Mnangagwa's administration has been systematically undermining the NPRC by appointing ruling party apologists to serve on the commission that is charged with the mandate to address the Gukurahundi issue.
The NPRC has also been denied resources to carry out its duties independently as envisaged in the constitution.
Suspected state agents have also demolished memorial plaques in areas where mass killings happened such as in Bhalagwe in Matabeleland South.
It is high time that Mnangagwa and his government realised that the atrocities can never be wished away and only a public truth telling process and compensation for the victims can address this emotive issue.
Related Topics