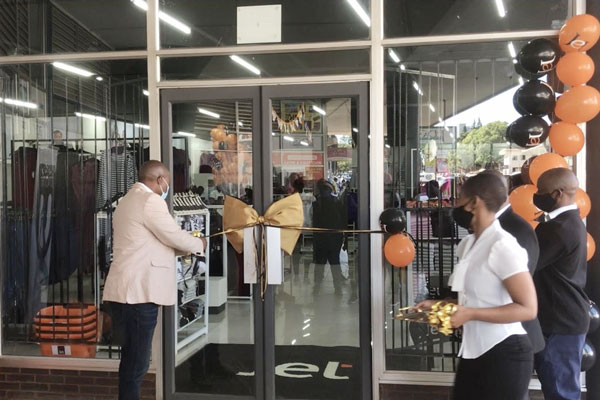 BY STYLE REPORTER
Jet on Friday opened its 29th store in Mutoko making it the second branch that the giant clothing retail has opened this year.
The company said it was excited about this addition to its geographical footprint as it reinforces and accelerates the availability of the Jet range of products across the country.
"This new branch brings affordable fashion and style to the doorsteps of our Mutoko community customers," said Edgars Group spokesperson Rumbie Dzimba.
"The store showcases our renowned fashion and lifestyle in-house brands that cut across all age groups Massumi, Network Ladies and Gents, J-Classics, Enzo, NxTGeneration, Revolution, Jet Boy and Jet Girl.
"Jet offers a wide variety of affordable season relevant trendy clothing products as well as footwear, beauty products, linen, toweling, toiletries and accessories.
Dzimba said the newly-opened Mutoko branch will offer financial services options to its customers.
"The outlet is an ideal destination for fashion enthusiasts and customers who value convenience and is complimented by flexible payment terms through laybys and credit accounts," she said.
"Short-term loans will be offered instore through Club Plus microfinance which is a sister company in the Edgars Stores Limited stable.
"To augment the brick and mortar store footprint, the brand has ventured into WhatsApp shopping for every store, enabling customers to check out available product and shop anywhere in real-time."
She said in addition to bringing shopping convenience through WhatsApp shopping and in line with the ever evolving digital landscape, the chain store also has an ecommerce website.
"Jet is a youthful and vibrant clothing brand that continues to rewrite the retail rule book. We are not only focused on store expansion, but also celebrating our customers which we actively do through the Thank U Loyalty Programme," Dzimba said.
Jet is a discount chain under the Edgars Stores Limited Group and began trading in 2011, rebranding from Express stores.
Related Topics