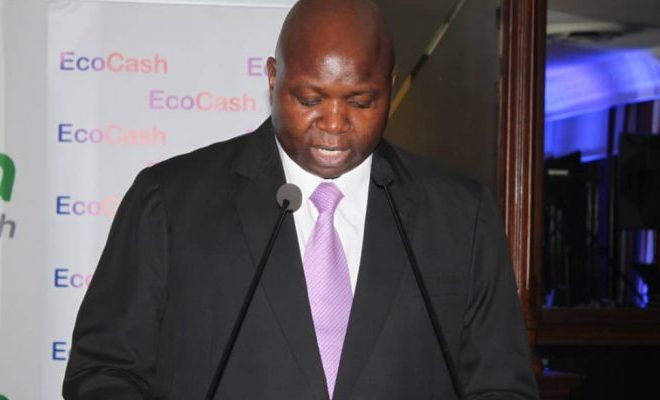 BY OWN CORRESPONDENT
EcoCash, Zimbabwe's largest mobile money platform on Friday launched a new service that will allow customers to cash-in and cash-out United States dollars at Econet shops and Steward Bank branches across the country.
Speaking at the launch in Harare, EcoCash chief operating officer Munyaradzi Nhamo said the service would offer customers the convenient option of sending and receiving US dollars across the country in real time.
"It's really about convenience," said Nhamo, addressing guests at the function, who included senior representatives from the Reserve Bank of Zimbabwe (the mobile money platform's primary regulator), EcoCash channel partners, merchants, banks as well as a diverse mix of EcoCash customers.
"To send US dollars, all that the customer needs to do is visit any Econet shop or Steward Bank branch countrywide and cash-in their US dollars into their EcoCash US dollar (FCA) wallet.
"Thereafter they can immediately transfer the funds to anyone — registered on EcoCash or unregistered — and the US dollars will land into the receiver's wallet in real time.
"The recipient can then go and cash out their US dollars, at their convenience."
He added that recipients could either cash-out the US dollars as hard currency, or use the US dollars directly from their US dollar wallet to transact electronically.
Econet Wireless Zimbabwe, the largest mobile network operator in the country, recently introduced 'Smart US dollar Bundles' that allow customers to buy voice, SMS and data bundles in US dollars.
The new EcoCash service will give millions of Zimbabweans the option to conveniently buy airtime directly from their EcoCash US dollar wallet.
Nhamo said the new EcoCash US dollar service, which could be accessed on USSD code *153#, allows customers to transfer as little as US$1 up to as much as US$500 per day.
"Registered customers can also cash-in or cash-out a maximum of US$2 000 per month, while unregistered users can transact up to US$250 per day and US$1 000 per month," said Nhamo, adding that the statutory 2% percent intermediated money transfer tax applied to all transactions.
He also announced a US$10 000 promotion for early adopters of the new service.
RBZ' director exchange control Farai Masendu, who was guest of honour at the event, said the introduction of the Ecocash US dollar service was set to boost the flow of foreign currency through formal channels in the country.
Masendu said mobile money transactions now accounted for over Z$66 billion per month, with EcoCash constituting close to 60% of that amount.
EcoCash Holdings CEO Eddie Chibi said the new service was expected to make life easier for millions of consumers struggling to safely send US dollars to their friends and family across the country.
Related Topics