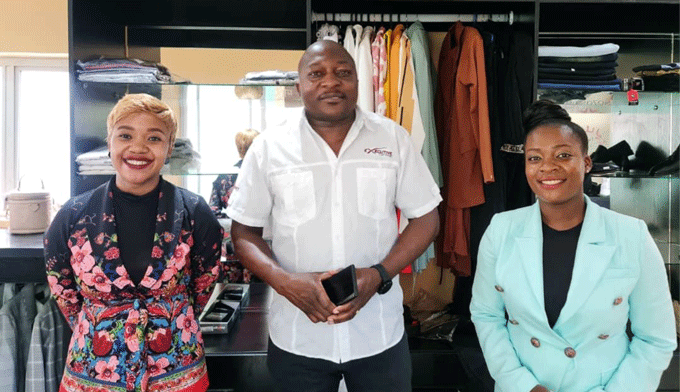 By Takemore Mazuruse
Progressive women pronged business network aptly named Business Shower with Miss Pride will next Saturday hold its inaugural event aimed at creating synergies and exchanging ideas among female entrepreneurs in the country.
The organisation, which is  the brainchild of businesswoman and technology related company Parul Tech MD, Pride Manyika, started operations this year and has since hosted online and physical meetings with entrepreneurs gathering intelligence on how best women in business can be supported.
Manyika, who started her own business after years working for various local brands, said they have since registered amazing interest and feedback from productive women in business across Zimbabwe.
"We conceptualised this idea last year seeing that there is a lot we can benefit from a cross-pollination of ideas as well as financial and material support for each other as women in business," Manyika said.
"I am happy that the consultative meetings and site visits that we have held with women in business have yielded a lot of results and we will be putting those to use at our inaugural Business Shower this coming Saturday."
The Saturday event to be held in support of fledging fashion house, Trend-Zone Defined Wear will see various women and men coming together to support Trend-Zone Defined Wear which is primed to launch new fashion related business lines.
"Our first Business Shower is for Trend-Zone Defined Wear, a multi-award winning fashion brand that has done well to dress some of the big names in Zimbabwe and introduced some personalised shopping experience for clients in Zimbabwe," Manyika said.
"We are happy to be working with a young and progressive brand that is promising to take over the local fashion industry and we just can't wait to come together as women in support of one of our own. We have also sent out invites to men that want to be part of this ground breaking event."
Trend-Zone Defined Wear MD, fashionista and image consultant Florence Rupapa said its systems go come Saturday and she was happy to be part of the Business Shower with Miss Pride network.
"I am a young and progressive mind who embraces excellence and productivity in all I do and I am happy to be part of this network aimed at bringing out the best in entrepreneurial women," Rupapa said.
"The Saturday event cum brand activation for Trend-Zone will see us launching our corporate branding and image consultancy business line result in the provision of quality branding services as well as answering to the grooming and etiquette needs of our clients."
Respected businessman Exevia Maoneke of Wezhaz Investments incorporating Wezhaz Executive Cars, Wezhaz Real Estate, Wezhaz entertainment as well as the commodity broking side of business is the guest of honour and is expected to share some nuggets with the women at the same time inspiring them with his life story.
Rupapa said the business shower would afford guests some amazing shopping specials on the day.
"Beyond the ideas sharing and direct engagement, we have also prepared some amazing shopping specials for in-stock apparel and guests should come prepared to enjoy those bargains," Rupapa said.
"It's going to be an experience complete with some entertainment, plenary session as well as some eats by top chefs in business."
The fast-growing business concept has attracted interest from female entrepreneurs across Zimbabwe and is expected to take the business shower concept around Zimbabwe as the year progresses.
Manyika, who is the national coordinator and visionary of the network, said they were working on modalities to partner with relevant government ministries and departments as well as development organisations towards wholesome empowerment of the women under their network.
"We are open and alive to possibilities and we are working on modalities to partner relevant government departments and ministries as well as development organisations and agencies," she said.
"The empowerment of women is a big plus for development and we strongly believe we are taking the right steps in that direction."
Related Topics